"Summer Breeze" makes me feel fine...by Studio Miki- on SALE!
***LIMITED INTRO SALES PRICING***


Lazy, warm, balmy, bight- smell the grass, feel the breeze as the trees caress your cheeks, and lay on your back and watch the puffy clouds drift by! The sights and sounds of summer- and they are all here in "Summer Breeze" by Microferk Designs! In "Summer Breeze" by Microferk Designs you get a full kit based on the delightful colors of summer: sky blues, grassy greens, yellow sunshine, and pinks and oranges of
flowers and popsicles!


In the
"

Summer Breeze Page Kit

"
by Microferk Designs, you get 12 beautifully blended, patterned and/or textured papers. You also get over 30 elements that include a 3-up package frame, single opening package frame, postage frame, instnat photo embellished frame, pink tiled frame set in silver, golden frame studded with beads, gold cord string with beads, a swirly bling spray, painted bluebird, 3 separate satin ribbons, and one arrangement with them twined together (shadowed only), acrylic cloud and
acrylic sunshine, 5 individual silk flowers, some glittered and all with bling centers, a golden glittered ornate border, a swoosh glittered blue, a grass bottom-border, 5 individually crafted journal spots, staple (with and without shadows, a large hot air balloon, large kite with ribbon ties, a set of 4 mini paper butterflies, a set of 6 mini paper flowers with epoxy centers, a curled stitching with holes (with and without shadows) that can be string with paper minis, and a triple wooden frame with curled ribbon (with and without shadows).
In the "
Summer Breeze Page Kit
" by Microferk Designs you also get an alpha set - a shiny deep turquoise blue acrylic set with characters that include upper case and lower case letters, numbers, and 7 extra characters! Each element is in its own file - no need to 'cut' apart. All elements and papers are created at 300ppi, with papers saved as high-resolution jpgs or pngs for stunning print clarity, and elements saved as png files to preserve transparency. Drop shadows are only applied in instances where layering of pieces within an element necessitate shadowing for realism.
Also included are 8 matching "

Summer Breeze

" glitter styles for your customizing pleasure- as a Photoshop Style file and jpgs for use in other graphic programs. (Included are xml files for use in Photoshop Elements 6 +)

Check out the "
Summer Breeze Collection
" for all coordinating design products by Studio Miki.
(Also available separately as "
Summer Breeze Papers
", "
Summer Breeze Elements
", "
Summer Breeze Alphas
" and "
Summer Breeze Glitter Styles
" by Microferk Designs)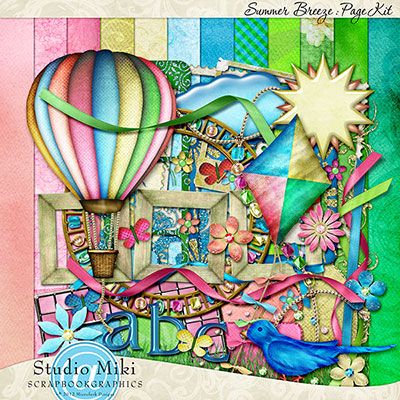 Papers:
Another view of Papers:
Elements: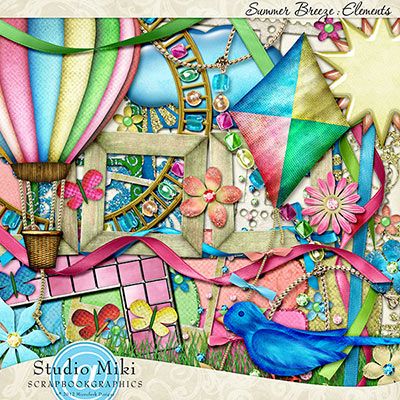 Closeup of Elements:
Alphas: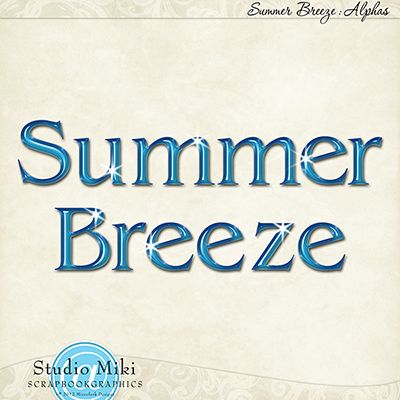 Glitter Styles: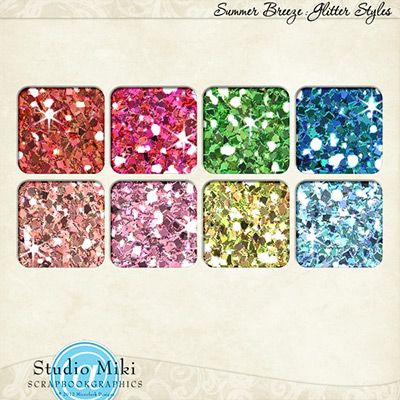 Layouts:
by Lorraine: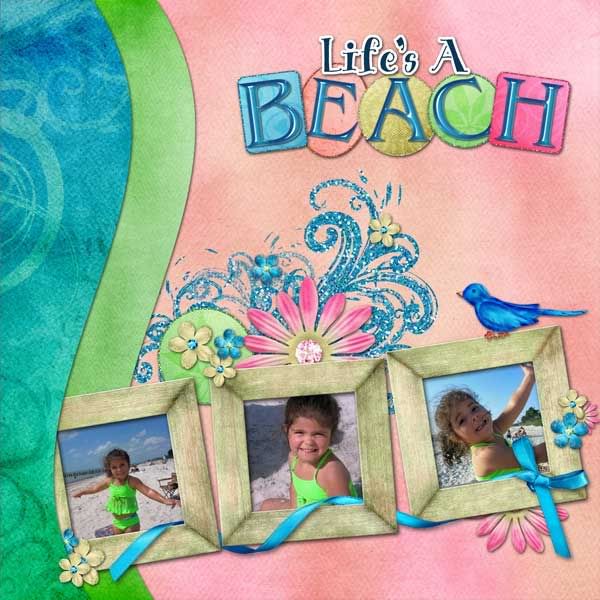 and: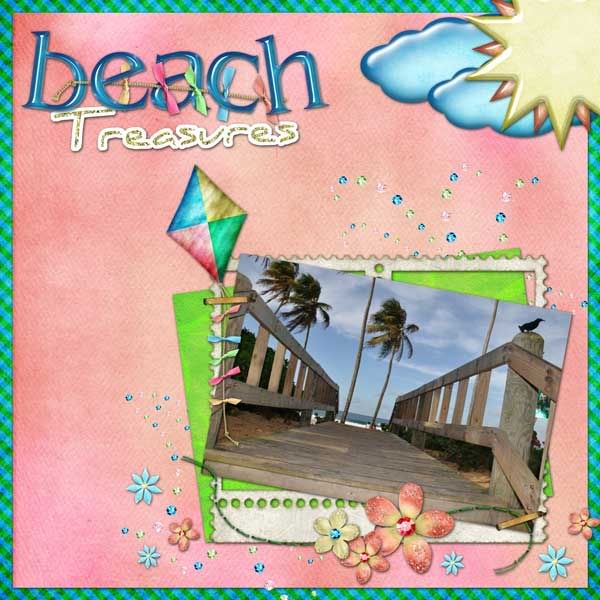 by Katherine: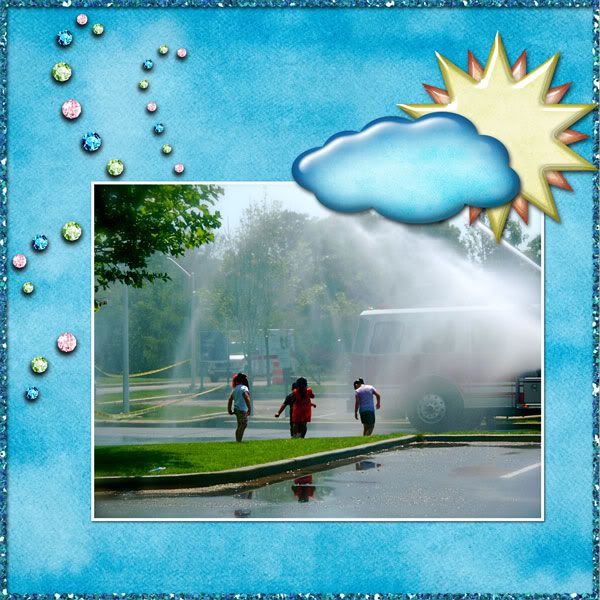 by Miki: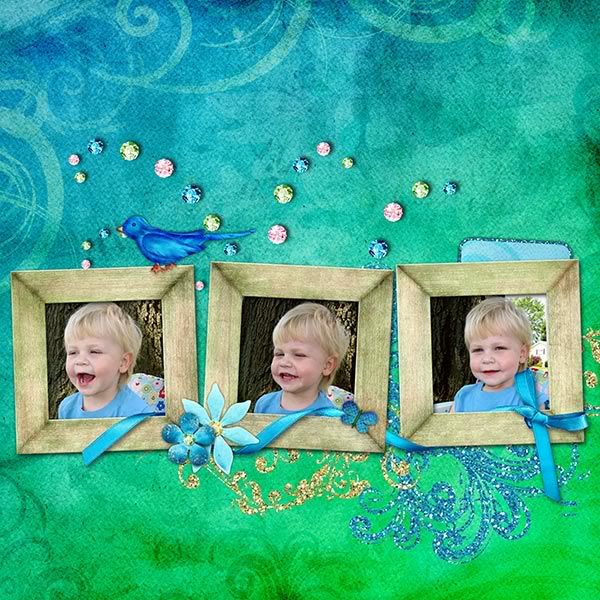 and: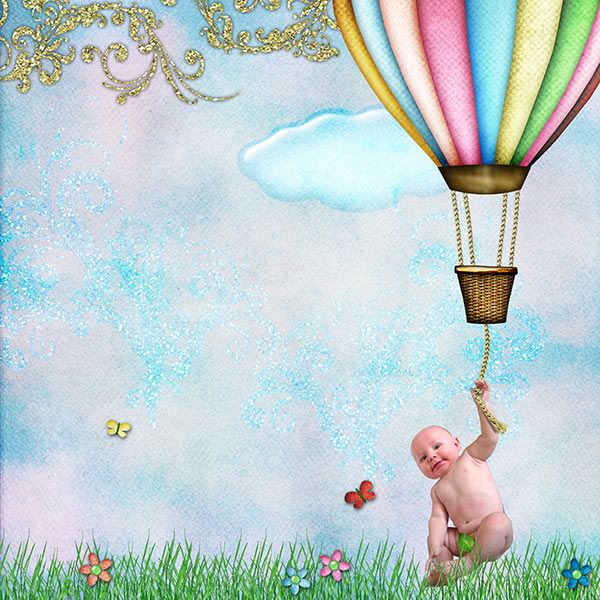 and: