FREE GIFT! Sparkles and sparkle brushes for your shiny effects!
An astute customer gave me a great idea! She recently picked up one of my metallic alpha sets and was disappointed to find out that the sparkles I use to accent the shiny letters were not included in the package.
So I decided to make a set of sparkle brushes available as a gift to all of you- I use them in the previews for my Glitter Styles and on my shiny and/or metallic alphas.The pack inludes png files as well as the Photoshop brush file.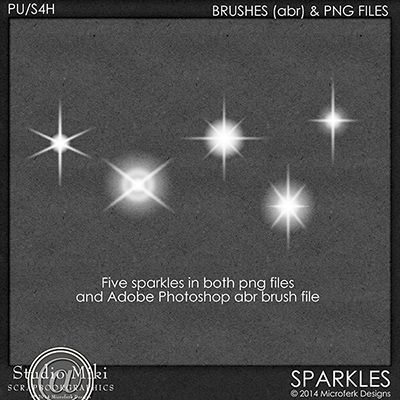 http://shop.scrapbookgraphics.com/Sparkles.html
If that customer is reading this blog post- please, take a minute and email me (at mferkul at gmail dot com) - I'd like to set you up with a coupon for a free kit!