Adriana Indigo Wedding Albums- in white or yellow gold at Studio Miki- low intro pricing!
***

Limited introductory sales pricing

***

(Note that this is a differently colored version of the "Adriana-Indigo - Indigo Version Wedding Album" previously released with a purple palettte. Certain items are exactly the same, such as neutral and green colored papers, neutral and green glitters, the alpha sets, and elements that were neutral in color. The only difference is that the purple parts are now blue.)

Named after a dear friend's daughter, and based on the colors she chose for her wedding- the "Adriana-Indigo Collection" is a huge collection created to meet all of your wedding
needs. Based on a palette of light to dark shades of purple, ivory, white gold and some greens for good measure, you will find yourself using this collection over and over!
Get either "

Adriana Indigo Wedding Album White Gold Edition

" or
"

Adriana Indigo Wedding Album Yellow Gold Edition

"
by Microferk Designs for your wedding book creations! In either one, you get 34 wedding quick pages, plus a cover and a back; made from the "
"
Adriana Indigo Collection
"
" by
Microferk Designs. These Quick Pages are perfect for your wedding scrapbook and are particularly designed for photobooks by many of the online pubishers , for example MyPicTales. Simply place your photo(s) beneath the "window" in the
quick pages, and embellish the page more if desired. Also included are 20 sparkly word labels that can be applied to many of the pages. (Includes phrases like "

Our
Ceremony", "Our Reception", "Our Song", "Our First Dance", "Wedding Party"

, etc.
Created 12 x 12 inches at 300ppi and saved as png files for outstanding print quality. Drop shadows applied at a 120°.

Check out the "
"
Adriana Indigo Collection
"
for more coordinating design products by Studio Miki, including a full page kit with 2 alphas and glitter styles, exciting add ons including elegant mattes, a complete wedding stationery set, textured plain papers, word arts, stacked papers, clustered journal cards, cluster frames and adornments.


(These are Digital Quick Pages- does not include an actual physical book)


Closeups/Details: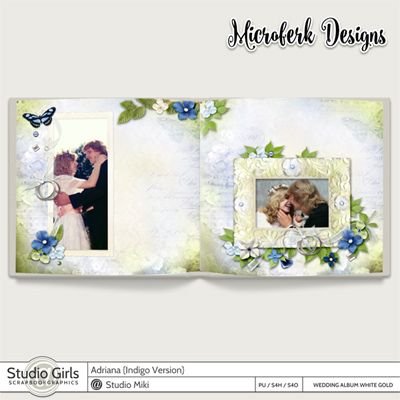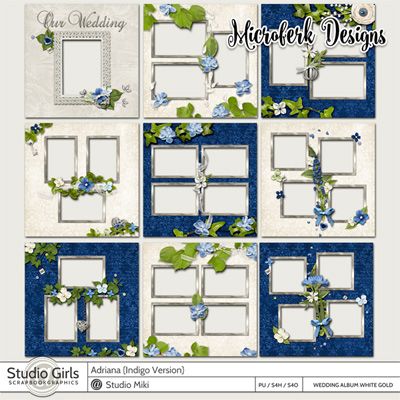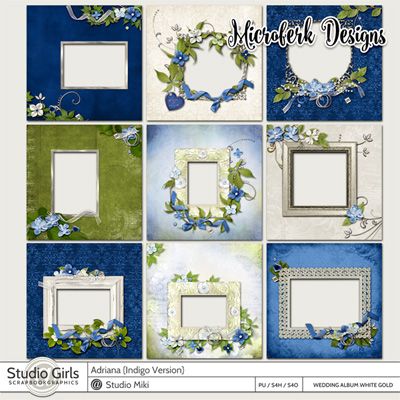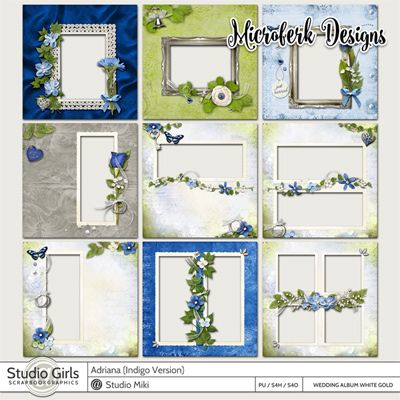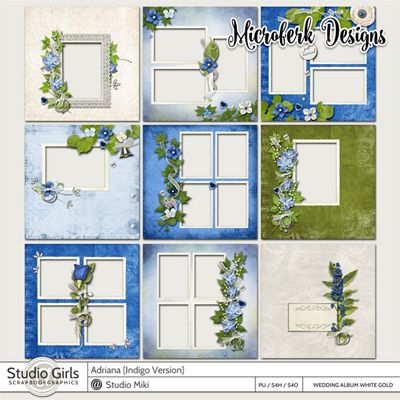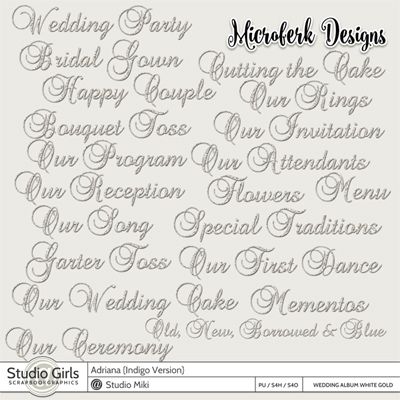 or: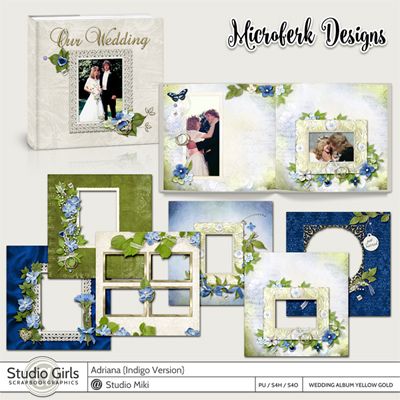 Closeups/Details: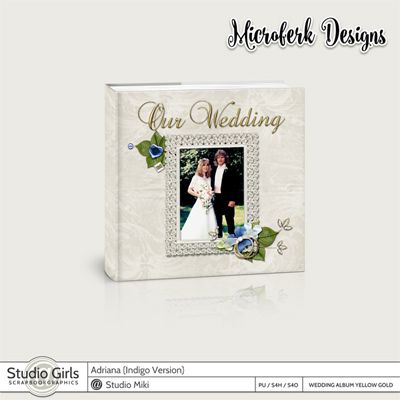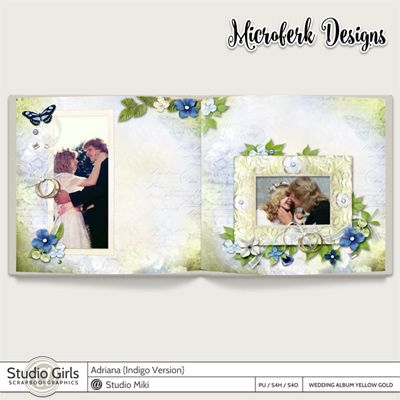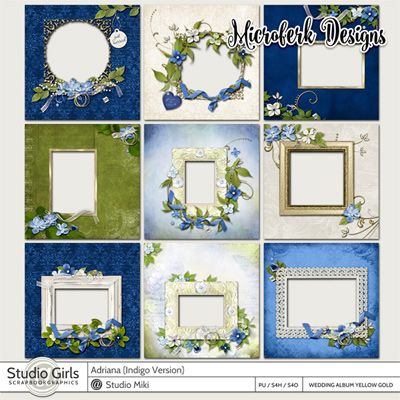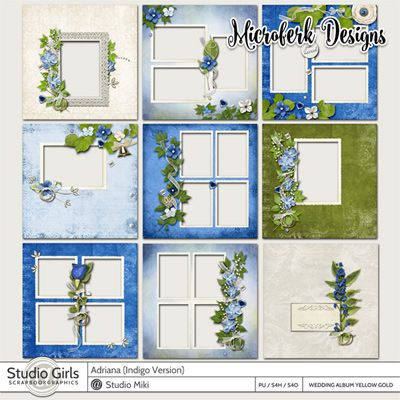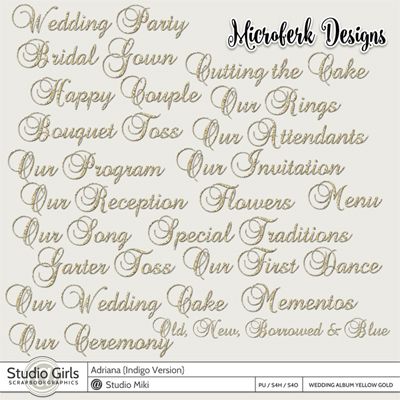 And don't forget the Adriana Collection for more indigo wedding goodness!
http://tinyurl.com/StudioMiki-AdrianaIndigo