Snuggle into rough and rugged "Ourea" by Studio Miki on SALE 4 limited time!
***LIMITED INTRO SALES PRICING***
"Ourea" were the primeval gods and spirits of the mountains. Each mountain had its own ancient god, typically depicted with full beard. "Ourea", was translated from Greek as "mountain". So in "Ourea" I bring you the mountains- not just the Carpathian mountain range of Greece, but picture the Alps, Pyrenees, Balkan or Ural ranges in Europe and Asia, the Cascades, Sierra, Appalachians or Rockies in the United States, the Andes in South America....I bring you a rich warm palette of rusts and reds, golds and brown, deep wines and plums, and forest green. You will find this collection an excellent source for your nature layouts, as well as your vintage and masculine scraps!
In
"

Ourea Page Kit

"
by Microferk Designs, you'll get 10 gorgeous papers- all individually created and textured in vibrant shades! You also get over 25 beautifully crafted elements including a wide olive green checkered ribbon wrap, a pumpkin-colored velvet ribbon wrap, a leaf and wine-colored ribbon cluster, a rusty bronze hinge, a "fence" border accent, a large glittery swirl, a jewelry tag with and without the string, 5 large and lightly glittered mattes/journal spots, a three-across packaging frame, a quad frame with ribbon wrap, a twig wreath with and without clustered embellishment, a string and button closure, a large tag with and without tie topper, a frame with "mullions", a square wooden frame with and without hinge topper, a slightly rusty bookplate and 5 word art inserts and a blank journal strips, a set of 5 fabric flowers with jewel centers and a ribbon *pinwheel* with jewel center.
In "
Ourea Page Kit
" by Microferk Designs, you also get a classic burnished wood alpha set, containing upper and lower case letters, numbers and 7 extra characters. Each element and alpha character is in its own file- no need to 'cut' apart. All elements and papers are created at 300ppi, with papers saved as high-resolution jpgs for stunning print clarity, and elements saved as png files to preserve transparency. Drop shadows are only applied in instances where layering of pieces within an element necessitate shadowing for realism.
Check out the "
Ourea Collection
" for more coordinating design products by Studio Miki.
(Also available separately as "
Ourea Papers
", "
Ourea Elements
", and "
Ourea Alphas
" by Microferk Designs)
Layouts

by Miki: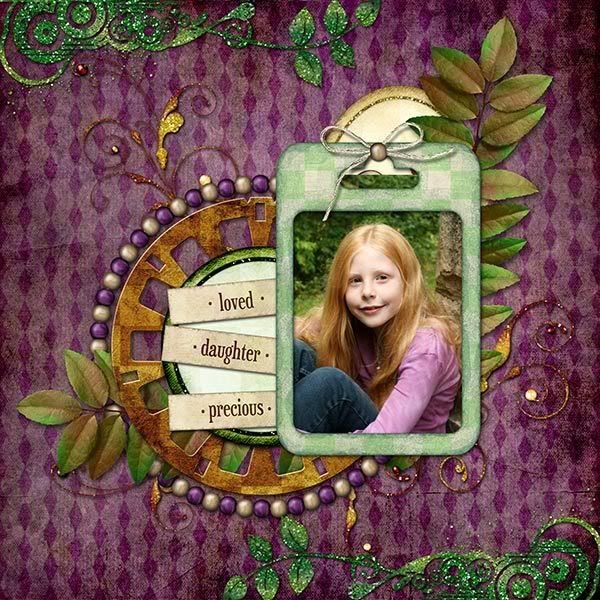 and: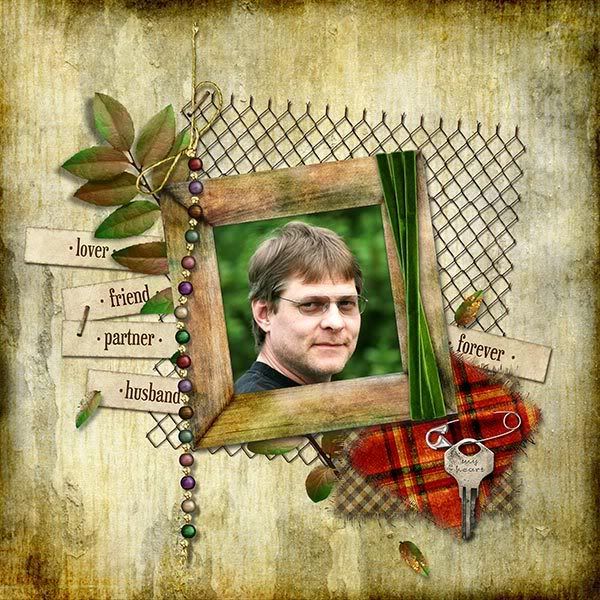 and: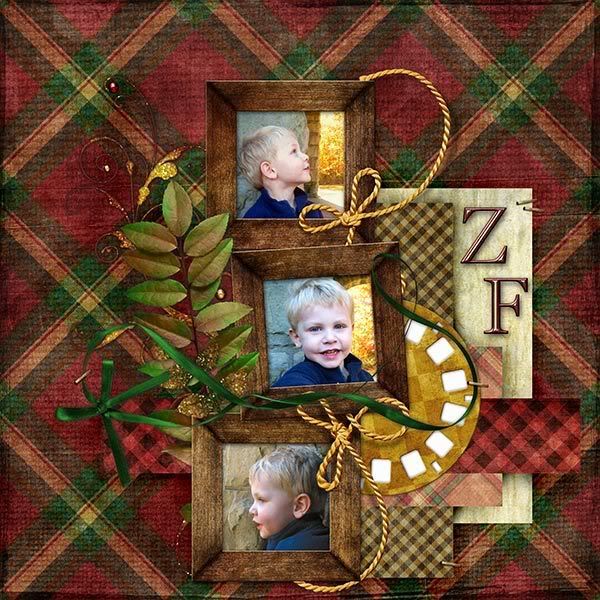 by Michelle :