Creative Fusion is back at SBG! "Better Together" - pick and mix from many different designers!
" "Better together" It's a phrase that warms my heart. It makes me think of all of the people in my life that have enriched it so much and whose involvement has helped me realize hopes and dreams. I think of my husband, without whom I'd never have any of our children- all people who are so deeply ingrained in my heart and soul that they have helped create the fabric of me over time. I think of the special friends, some of whom have come and gone, some of whom have stayed- but all who left an indelible footprint on my life. So with all of these people, when I think about "Better together", it calls to mind that great quote by Aristotle: "'The whole is greater than the sum of its parts". - Miki
Creative Fusion is Back @ Scrapbookgraphics and today we are launching a beautiful and inspired collection entitled "Better Together."
Pick and Mix product from some of your favorite designers to create your own personal Better Together Collection.
Spend $15 purchasing product from the Creative Fusion- Better Together Category and receive a 25% discount on your Better Together Product.
http://shop.scrapbookgraphics.com/Creative-Fusion-Better-Together/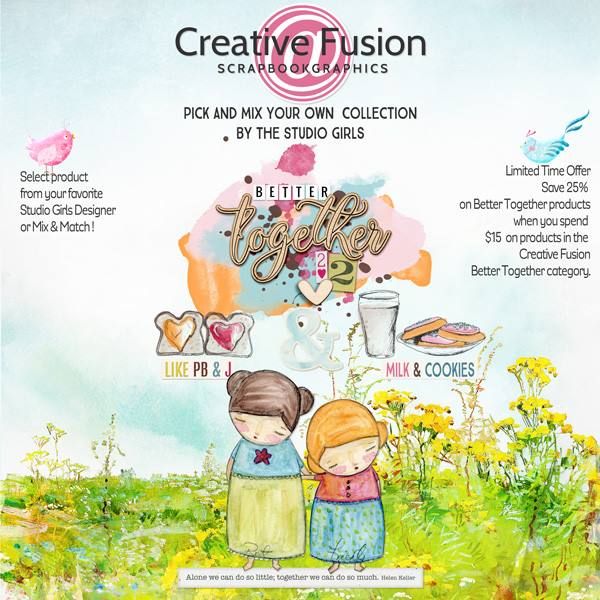 Here are my offerings: