Jammin with "Cruisin in the Carib Collection" -Limited Intro Sales Pricing @Studio Miki!
***

Limited introductory sales pricing

***


Have you, or are you planning to, take a Caribbean cruise? If so, the "

Cruisin' in the Carib Collection

" by Microferk Designs is an absolute essential for your scrap-stash!
Based on the tropical and nautical shades of turquoise, sea green, navy blue, deep red, gold and brown, the "Cruisin' in the Carib Collection" by Microferk Designs is jam-packed with everything you need for your tropical and/or cruise layouts!


In "

Cruisin' in the Carib Page Kit

" by Microferk Designs, you get 12 gorgeous papers- all individually created and textured providing a strong base for your layouts.
You also get over 30 beautifully crafted elements including the essentials to make your own custom map. There's already a map made up and delightfully distressed in the papers, but you also get the land and sea map, a separate overlay with location names that you can easily erase or add to, and an overlay with the map outlines if you prefer it in that style. You can further mark your map with your own destination points - even print one out for the kids to take with them on their cruise! You also get a rusty anchor and chain, a string of beads, 2 borders of bling, a set of 5 bling brads, a set of 4 tropical buttons, a golden bookplate, plus a set of 29 stickers with common cruise/tropical sayings and words that you can use alone or slide behind the bookplate. Included are 5 differently colored blanks for your customizing pleasure. I used the GE Bailiff font. If you can't locate that (as it is a commercial font) please don't hesitate to let me know and I can make you some custom stickers with your name or own words as a gift from me. You also get a compass, a jewelry tag with and without string, 5 separate distressed journal spots, 2 large life rings that serve as frames or can be easily sized down for accents, a string of nautical flags on a rope, a large watercolored palm tree, a passport cover, a set of 4 individually made photo corners fastened with a dash of sparkly diamonds, a large porthole that serves as a frame or can be sized down and used as an accent, a large ship's wheel that can be used as a frame or sized down, a set of 5 sea shells/starfish, a set of 3 recolored frangipani flowers, a realistic cruise ship, and a cruise ship drawing, a watercolored wave bottom border, a string and bows. Also included are two blank placards with ornate golden trim. There is a folder with 76 engraved ports of call/countries/bodies of water. These words can be placed on top of the placards and will take on the appearance of engraving. I used the GE Arroyo font (a commercial font). If you'd like a custom word/locale made up, please don't hesitate to contact me and I'd be delighted to customize one for you. My email is mferkul@gmail.com
Also included is an adorable alpha set that includes upper and lower case letters, numbers and 6 extra characters, made with rope and tiny anchors adorning the upper case letters and numbers. These are the perfect touch for your nautical and cruise scraps!
Each element and alpha character is in its own file- no need to 'cut' apart. All elements and papers are created at 300ppi, with papers saved as high-resolution jpgs for stunning print clarity, and elements saved as png files to preserve transparency. Drop shadows are only applied in instances where layering of pieces within an element necessitate shadowing for realism.
Also available separately as

Cruisin in the Carib Papers,

Cruisin in the Carib Elements

and

Cruisin in the Carib Alphas

by Microferk Designs
http://tinyurl.com/StudioMiki-CruisinCarib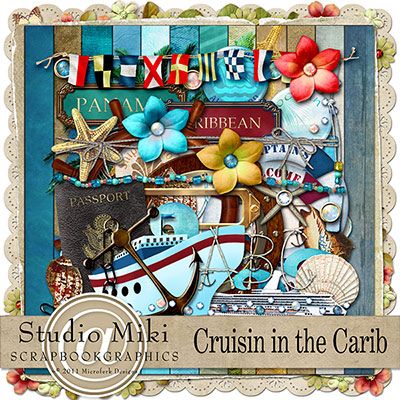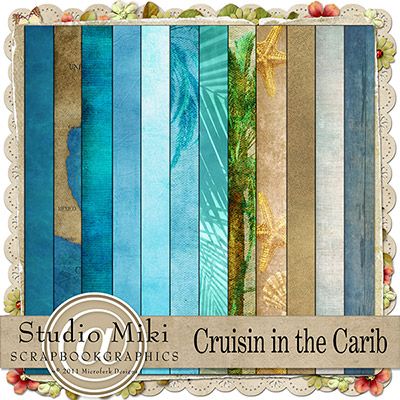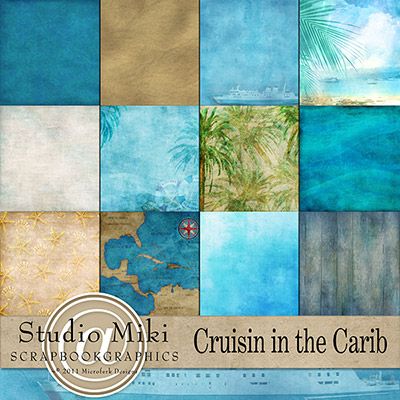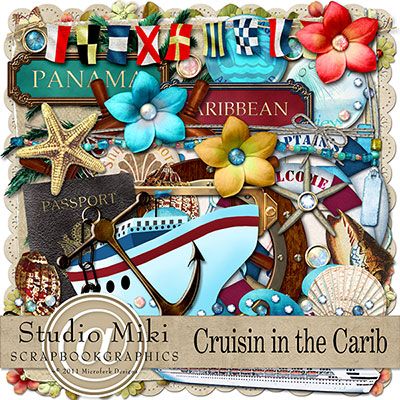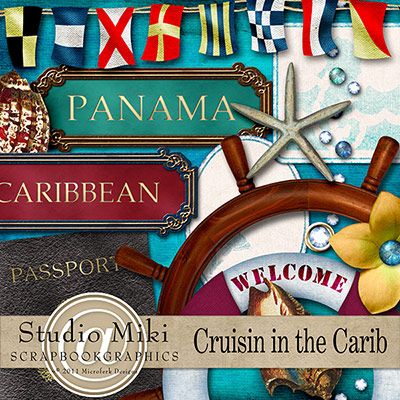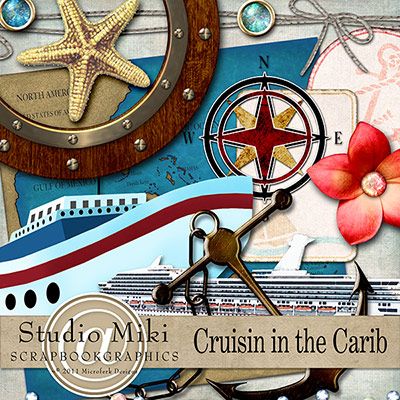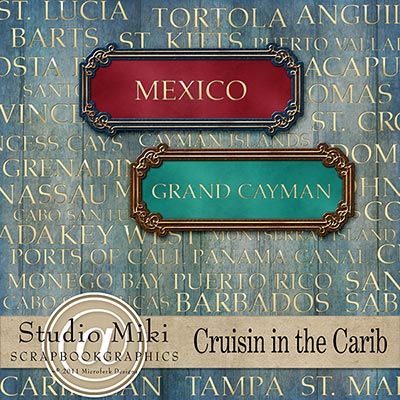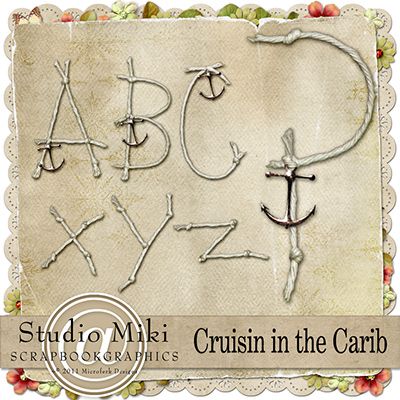 Layouts:
by Nagato: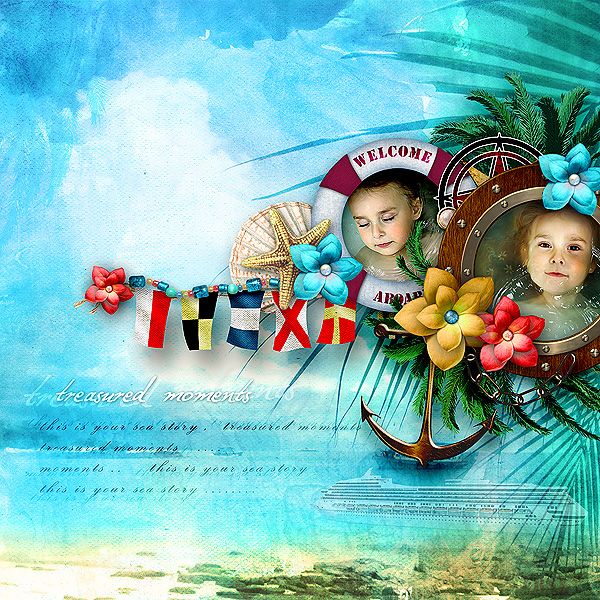 by Kabra:
by Danesa: