Return to "Serenity" w/Studio Miki @SBG- on SALE!
***

Limited introductory sales pricing

***


Do you have that special place- where you go to relax, meditate, get centered? Or do you need to find that place? Let "Serenity" by Microferk Designs take you there on a tranquil palette of greys, blues and a dash of purples. You find "Serenity" to be a versatile and robust collection that lends itself to almost any of your scrapping needs!
In the
"Serenity Page Kit"
by Microferk Designs, you get 12 beautifully blended, patterned and/or textured papers. You also get over 35 elements that includes 2 rolled roses, a set of 2 tiny silk flower with embellished centers, set of 2 small silk flowers with embellished centers and a large silk flower with and without glitterized ornament behind it (shadowed) and plain (unshadowed/without ornament), a stain ribbon embellished with flowers, silverized branch of leaves, butterfly, yin yang sign, gemstone bauble,
double storyboard frame, triple stamp frame, small round frame hanging from chain and bow, large fancy frame, square ornate silver frame, long horizontal silver frame, jewelry tag on a string, 6 journal spots in different shapes and colors, bracket journal block cut off, knotted ribbon piece, 5 lables with words that fit into distressed wooden frame/label holder, lace with gemstone accents, folded paper heart (with and without perspective shadow), curly ribbon with bow, long pieces of ric rac, twill and grosgrain ribbons, silver ornament with gemstones, and a curled string with gem accent.
In "
Serenity Page Kit
" by Microferk Designs you also get a gorgeous set of sparkling silver alphas, including all upper case letters, numbers, and 7 extra characters. Each element is in its own file - no need to 'cut' apart.
Also included are 4 matching "Serenity" glitter styles for your customizing pleasure- as a Photoshop Style file and jpgs for use in other graphic programs. (Included are xml files for use in Photoshop Elements 6 +)
All elements and papers are created at 300ppi, with papers saved as high-resolution jpgs for stunning print clarity, and elements saved as png files to preserve transparency. Drop shadows are only applied in instances where layering of pieces within an element necessitate shadowing for realism.


(Also available separately as "

Serenity Papers

",
"

Serenity Elements

",
"

Serenity Alphas

", and
"

Serenity Glitter Styles

"
by Microferk Designs.)


Check out the
"

Serenity Collection

"
for more coordinating products in this line by Studio Miki.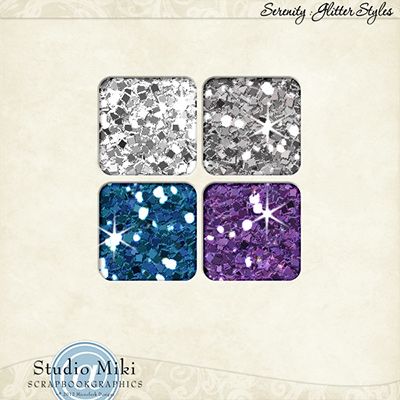 Layouts:
by Miki:


by Lorraine: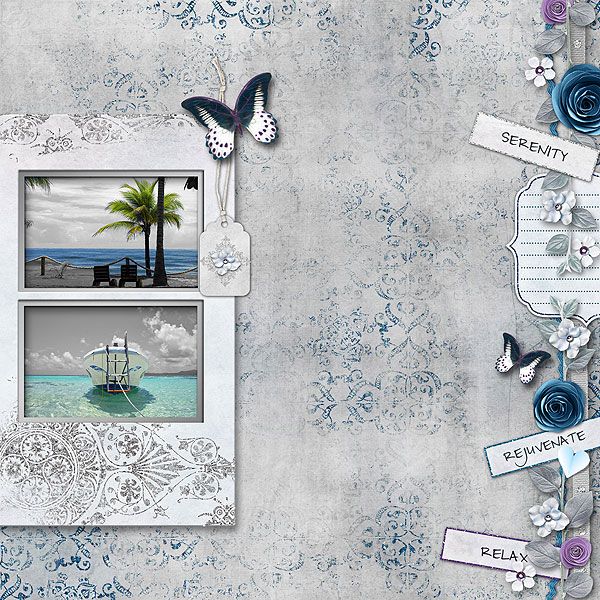 by Danesa: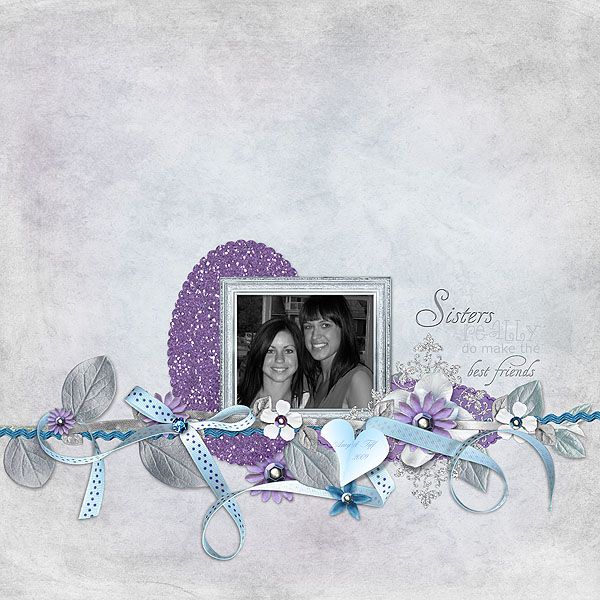 by Sandy: