"Angry Again" by Studio Miki - for those days that you just say GRRRR~ on SALE!
***LIMITED INTRO SALES PRICING***


Did you ever have one of those days? Something or something just sets you off- it's the last thing to get under your skin and you are seeing red? "Angry Again" by Microferk Designs was based on the intense irritation, annoyance and anger that comes in today's rushed, hectic world- and sometimes, well....you just need to vent. So why not vent in a safe way? Journal it! Write about it! Creative expression can give validation to those feelings that sometimes, quite frankly, just threaten to engulf us! The "Angry Again Collection" by Microferk Design is based on a bold aggressive palette of bright and deep reds, brown gold and black.


In the
"

Angry Again Page Kit

"
by Microferk Designs, you get 12 beautifully blended, patterned and/or textured papers. You also get over 30 elements that include an acrylic tattoo, glitter tattoo, and original "Anger-mometer" with antiqued slide so you can circle your own level or angst! You also get a barbed wire border, black enamel frame with inlaid gold glitter, a long (15") flat black ribbon, and red one with skulls, gold cord (with and without shadows), a dripping heart with rays (with and without subtle glow), 5 individually crafted journal blocks, embellished brackets (with and without shadows), a set of 11 pieces of word art and lightning bolt made like distressed stickers, a paper pieced *flower* with screw center, blood splats, wide velvet ribbon wrap, 3 circular enameled glitter frames, a piece of rusty chain link fence, worn out piece of paper both plain and with a "Top 10 Things that Tick you Off" list to fill out, 3 separate silk flowers with gem centers, a staple (with and without shadows), a small red wooden frame with stud accents, a large target with brushed swirls and splats beneath it and a touch a glitter, and a worn torn frame (with and without shadows).
In the "
Angry Again Page Kit
" by Microferk Designs you also get an alpha set - a gorgeous deep red, slightly weathered metallic red set that includes upper case and lower case letters, numbers, and 7 extra characters! Each element is in its own file - no need to 'cut' apart. All elements and papers are created at 300ppi, with papers saved as high-resolution jpgs or pngs for stunning print clarity, and elements saved as png files to preserve transparency. Drop shadows are only applied in instances where layering of pieces within an element necessitate shadowing for realism. Also included are 6 matching "

Angry Again

" glitter styles for your customizing pleasure- as a Photoshop Style file and jpgs for use in other graphic programs.
Check out the "
Angry Again Collection
" for all coordinating design products by Studio Miki.
(Also available separately as "
Angry Again Papers
", "
Angry Again Elements
", "
Angry Again Alphas
" and "
Angry Again Glitter Styles
" by Microferk Designs)
http://tinyurl.com/StudioMiki-AngryAgain
Papers: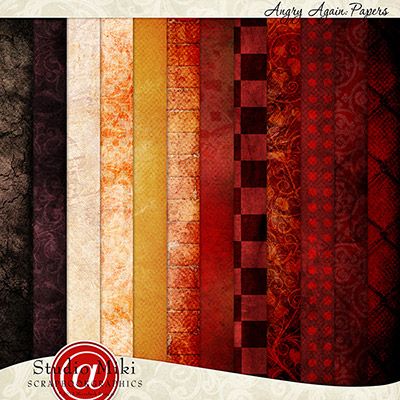 Another view of Papers: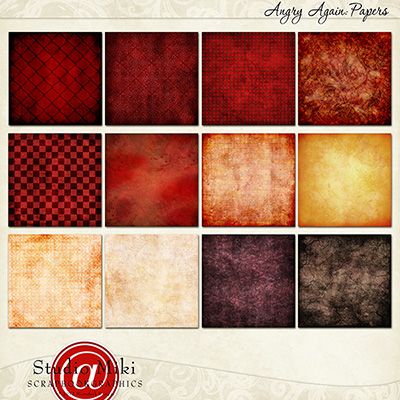 Elements: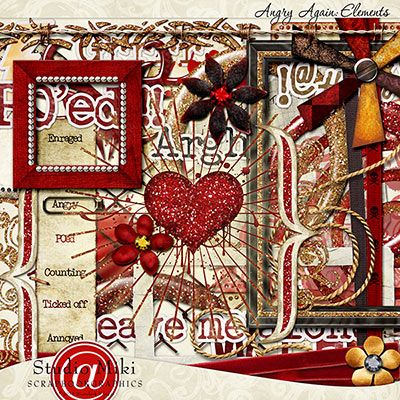 Closeup of Elements: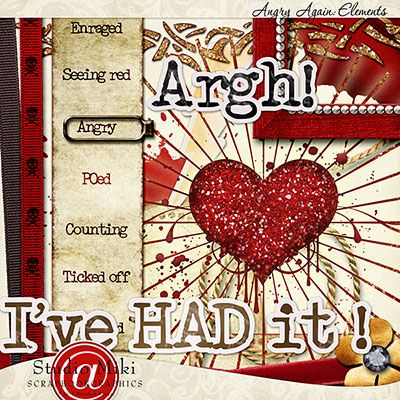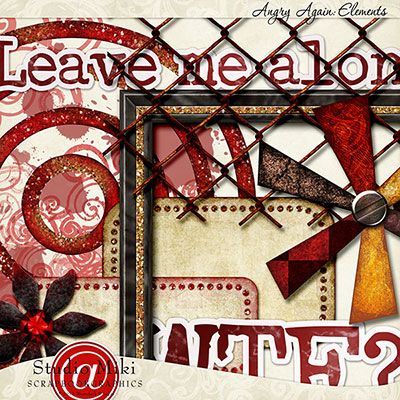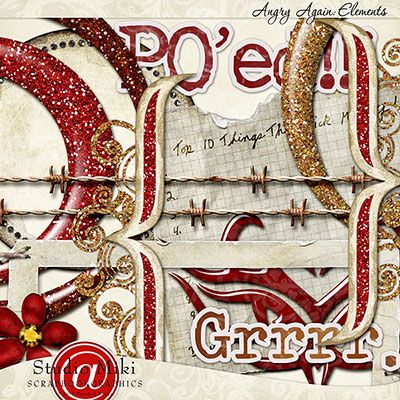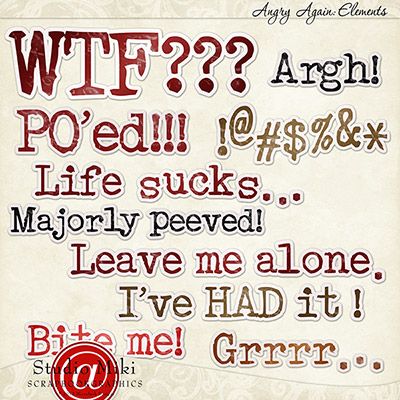 Alphas: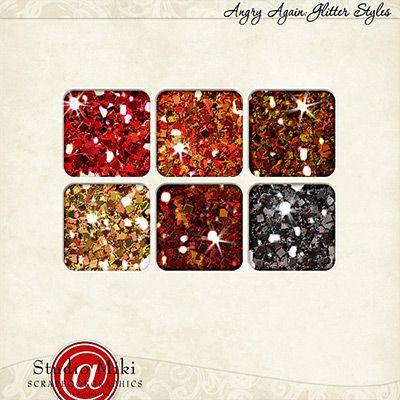 http://shop.scrapbookgraphics.com/Angry-Again-Page-Kit.html
http://shop.scrapbookgraphics.com/Angry-Again-Papers.html
http://shop.scrapbookgraphics.com/Angry-Again-Elements.html
http://shop.scrapbookgraphics.com/Angry-Again-Alphas.html

http://shop.scrapbookgraphics.com/Angry-Again-Glitter-Styles.html
Layouts:
by Beckie:


and:


and: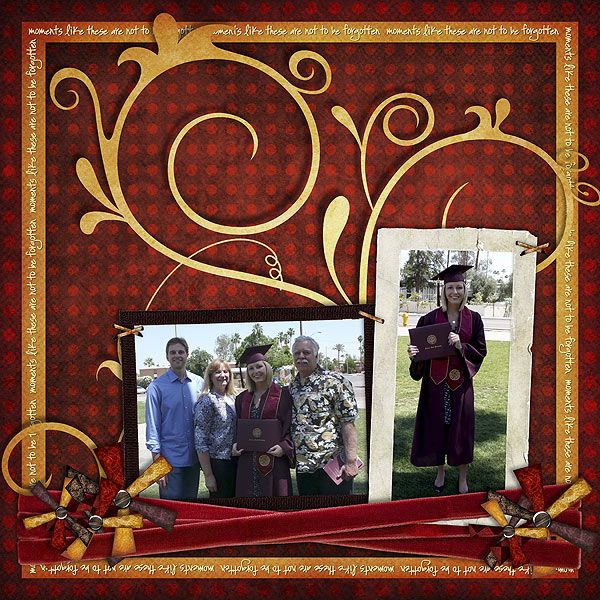 by Sandy: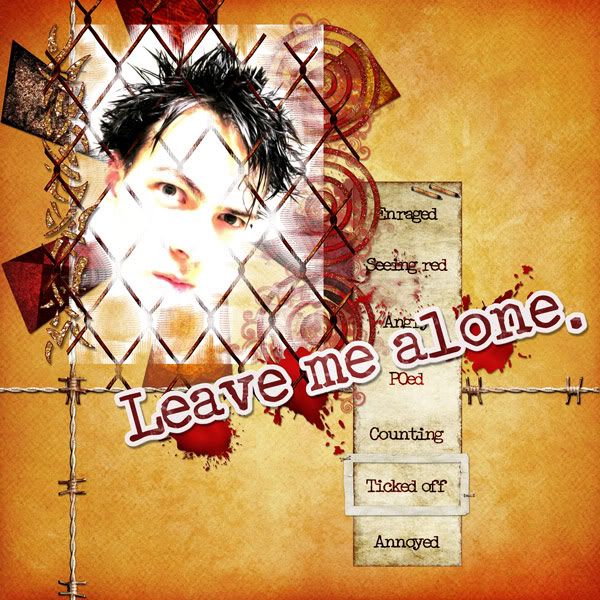 and: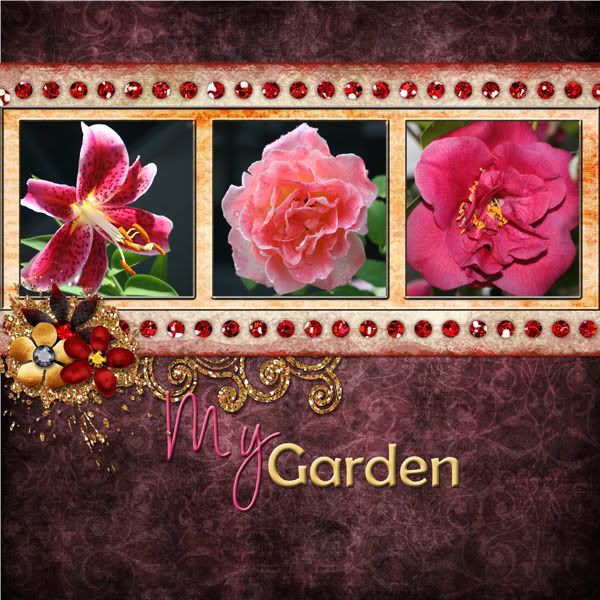 by Lorraine: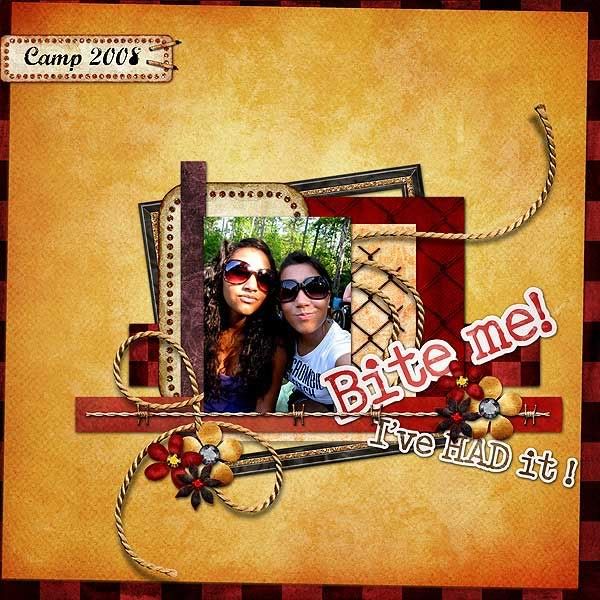 and:


and: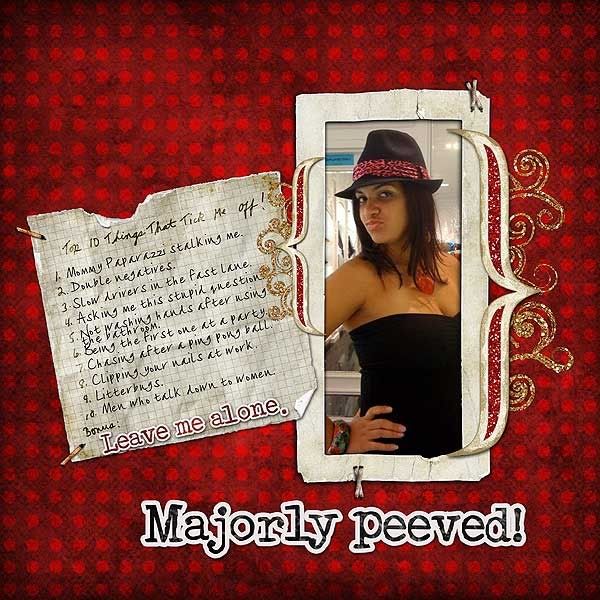 by Miki:

by Danesa: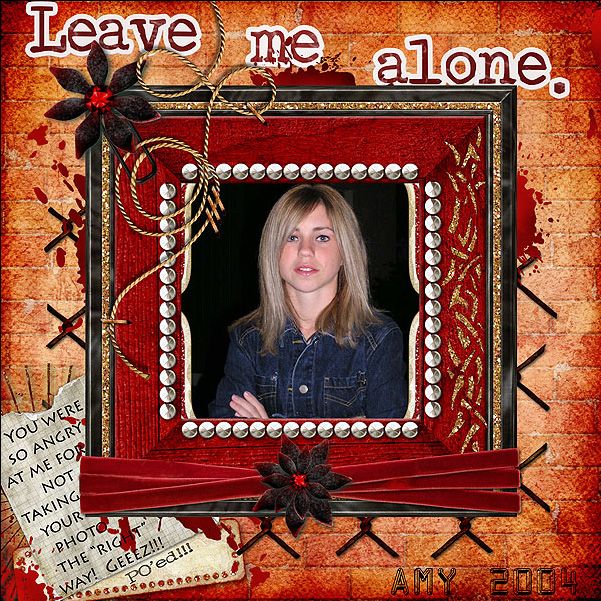 by Kabra: