NEW! The quintessential wedding collection: "Adriana Indigo Add Ons" by Studio Miki +FWP!
Named after a dear friend's daughter, who is getting married this summer, and based on the colors she chose for her wedding- the "Adriana Indigo Collection" is a huge collection created to meet all of your wedding needs. Based on a palette of light to dark shades of blue, ivory, white gold and some greens for good measure, you will find yourself using this kit over and over! (I also made most of the metallic elements in a yellow gold as well as white, and they are not counted in the elements totals.) This kit can also be used for engagements, special events, anniversaries, Valentines Day, Sweetest Day and any kind of romantic project you can envision.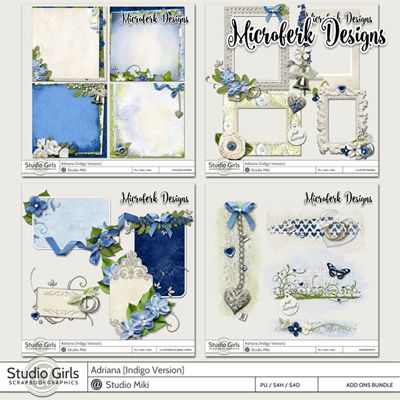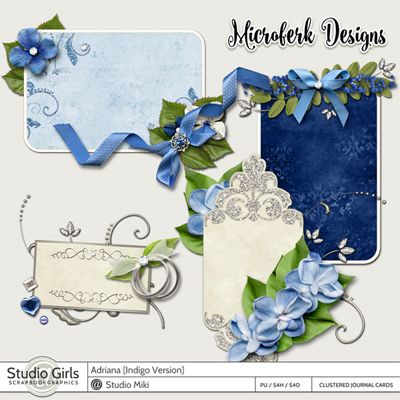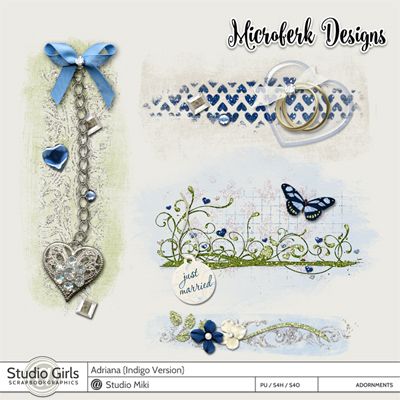 Don't forget to check out the "

Adriana - Indigo Version Bundle

" by Microferk Designs,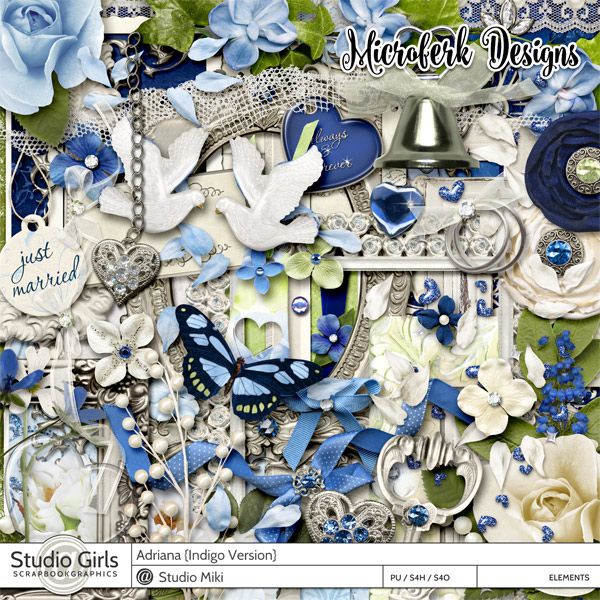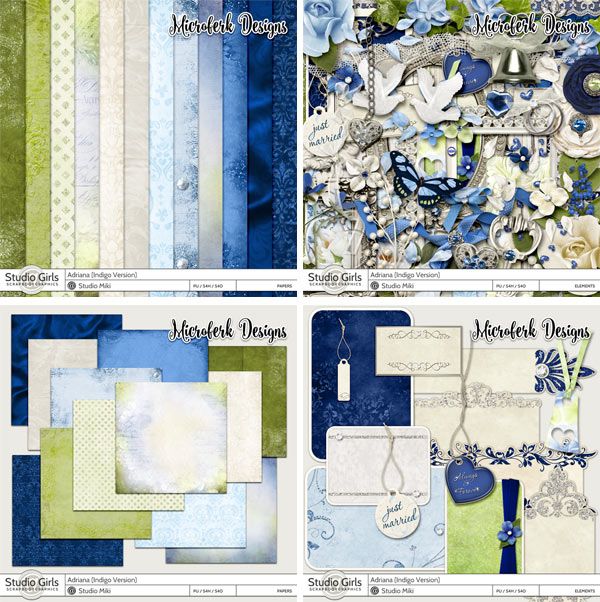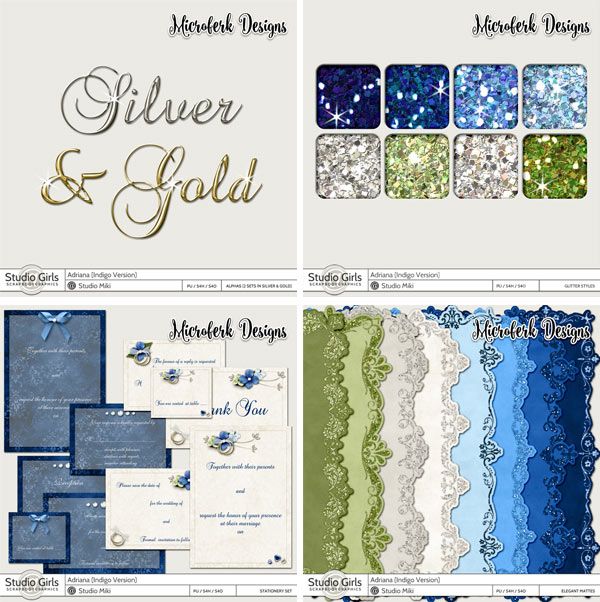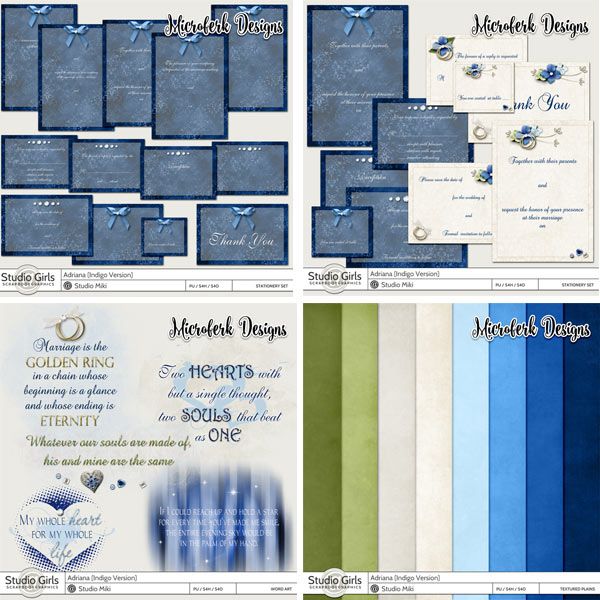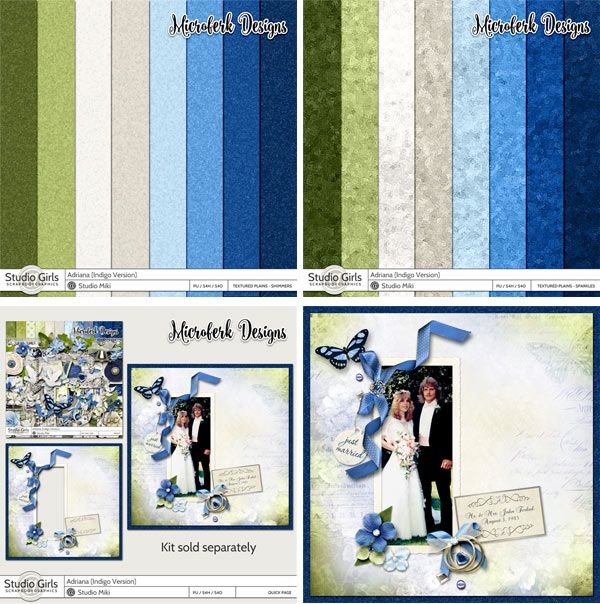 Inspiration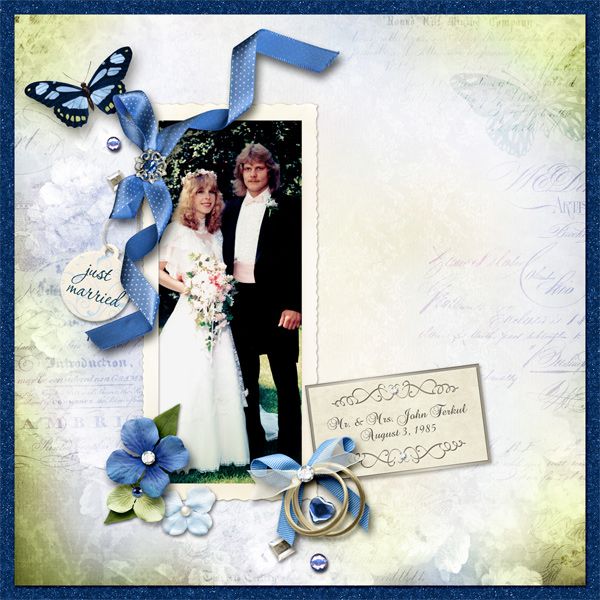 And get this free-with-purchase Quick Page when you buy the page kit, bundle or add-ons bundle from the
"
Adriana-Indigo Collection
"
by Miki Ferkul: