Ever mysterious, magical, MOON! Get "Luna" by Studio Miki@SBG-on SALE, + gift!
The moon has inspired many thoughts, feelings and beliefs over the years. Some have feared it, while others revered it. Our own Earth's tides depend upon it, and the full moon is thought to provoke some odd behavior and circumstances by many people. In the ways of the ancient, the sun is said to hold the masculine essence of the deity, while the moon holds the feminine aspects.
"Luna", Latin for "Moon", was also the name of one aspect of the Roman Goddess of the Moon.
In the "Luna Collection" by Microferk Designs, I give you a lush tapestry of colors: blues ranging from a silvery light blue though a turquoise to a deep cobalt, purples from lilac through plum, and golds from the palest cream and yellow, to a lustrous tawny gold to an earthy brown. And here and there a little glimpse of silvery moonbeams!
In "

Luna Page Kit

" by Microferk Designs, you get 15 beautifully blended, patterned and/or textured papers. You also get over 40 elements that include a large acrylic crescent moon, and a smaller version hanging on a blue cord, a large sunburst frame of bling in two color schemes and both shadowed and unshadowed, 2 sets of cascading bling in two colors schemes both shadowed and unshadowed, a diamond shaped bling accent cluster both shadowed and unshadowed, beads on a cord, a wooden frame both plain and embellished, a golden cord, yellow flower with jeweled center, 2 separate branches slightly glittered, a glittery butterfly, a large clock, a cloud, a large full moon, 4 separate glittered accents, a golden curly ribbon both shadowed and unshadowed, 6 individual journal blocks, a tarot card, an embellished crescent moon (Luna), a painted moon border, a moon charm, a large moon circle matte, a moon phase card, a lunar pocket watch on a chain, a round moon tag, a moon scene on canvas, 3 separate packaging frames - a single, a two-up and 4-across- each embellished and tied with a cord both both shadowed and unshadowed, a purple flower with jeweled center, a round metallic frame with beads and ribbon, both shadowed and unshadowed, and a set of small flowers with jeweled centers.
In "
Luna Page Kit
" by Microferk Designs you also get an alpha set - a large, blue glass set that includes upper case and lower case letters, numbers, and 7 extra characters! You also get an extra set of upper case letters with hanging moon charms. Each element is in its own file - no need to 'cut' apart. All elements and papers are created at 300ppi, with papers saved as high-resolution jpgs for stunning print clarity, and elements saved as png files to preserve transparency. Drop shadows are only applied in instances where layering of pieces within an element necessitate shadowing for realism.




(Also available as

Luna Papers

,

Luna Elements

and Luna Alphas by Microferk Designs.)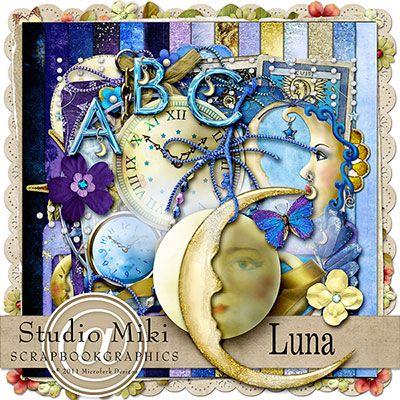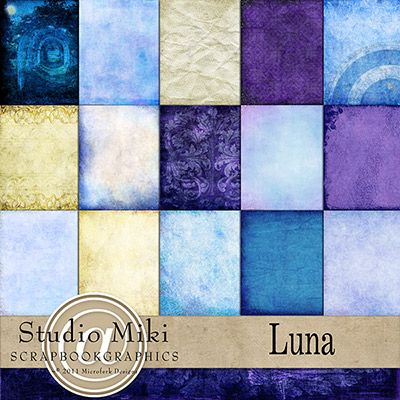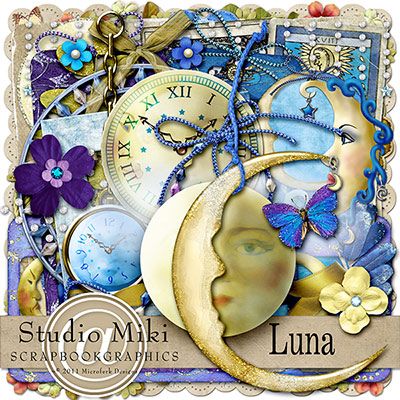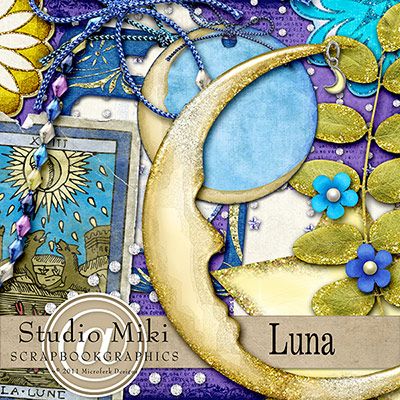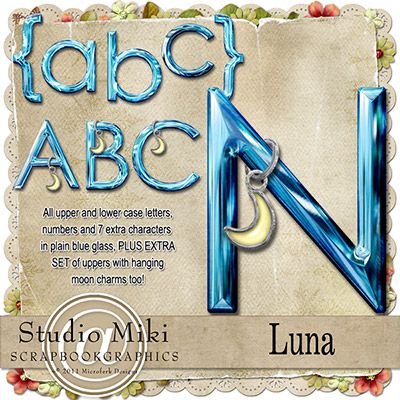 Layouts:
by Miki Ferkul: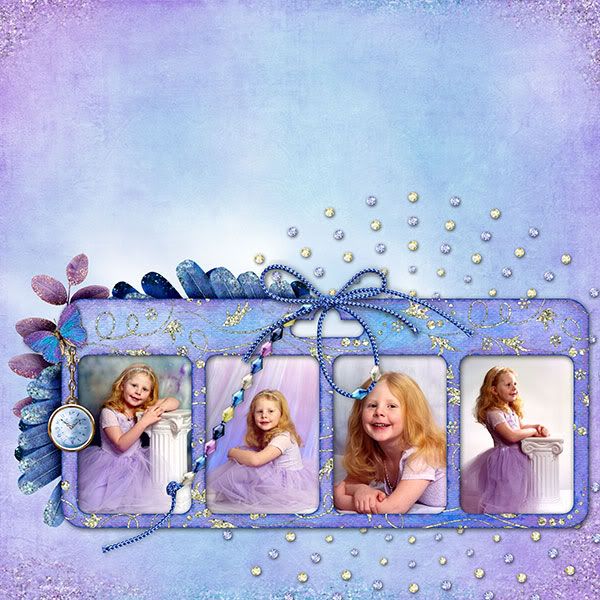 Please accept this complimentary FREE GIFT Quick Page made with
"Luna Page Kit"
by Miki Ferkul: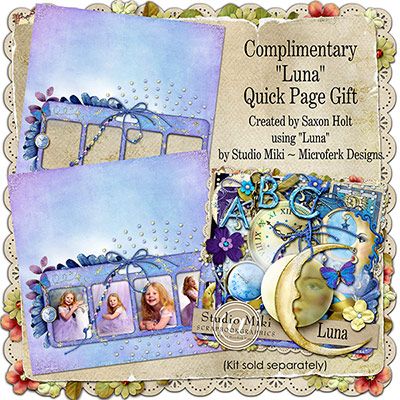 ***************************************************

Download Links:
https://www.yousendit.com/download/MFo0N3RZeDNQb0pjR0E9PQ
https://www.yousendit.com/download/MFo0N3RSbEFGOFJjR0E9PQ
***************************************************
(Expires on 7/12/2011)

Please be sure to pick yours up before expiration!
If you experience any errors
before
the expiration date (file
does
expire on the date listed) it may be that the file was downloaded the maximum amount of times permitted per yousendit Terms. Should that occur- just drop me a comment, and I will be happy to re-upload fresh links until the expiration passes.