Get one from the "Heartland" with Studio Miki- on SALE
***

Limited introductory sales pricing

***


A little Marlboro man, and a little National Anthem- a little Dad and a little down-home and comfy! That's what you get in the "Heartland Collection"- a warm, rich collection based on deep reds and tealish-blues, with wheat, earth and cream for good measure. You get slightly masculine, slightly patriotic designs- but ones that lend themselves to scraps all year round!

In "

Heartland Page Kit

" by Microferk Designs, you get 12 beautifully blended, patterned and/or textured papers. You also get over 30 elements that include a set of 5 large rusted gears, a frame made of rusted gears and a rusted gear border, a ball chain and set of transparent rim tags (with and without words), an old worn rim tag and one with "Made in the Heartland" printed across it, a blue flat ribbon with stars, a red ribbon and stud frame, an office clip, worn tag, worn old map piece, large heart block/matte with multi-colored ribbon lacing, jewelry tag with and without bow, 4 individually made journal blocks, worn mini tag, leaves with and without mini bows, set of 3 patterned mini bows, red curled cord, set of flat screw, philip's head screw and staple- all slightly rusted, a brown rope wrap, rusted bracket frame, rusted star circle frame, double postage stamp frame, triple postage stamp frame, twine with mini bow ties, stained wood triple frame, large wooden frame, star paper frame, and tattered paper frame.
In "

Heartland

" by Microferk Designs you also get an alpha set - an authentic rusted metal set with characters that include upper case and lower case letters, numbers, and 7 extra characters! Each element is in its own file - no need to 'cut' apart. All elements and papers are created at 300ppi, with papers saved as high-resolution jpgs or pngs for stunning print clarity, and elements saved as png files to preserve transparency. Drop shadows are only applied in instances where layering of pieces within an element necessitate shadowing for realism.

Check out the "

Heartland Collection

" for more coordinating design products by Studio Miki.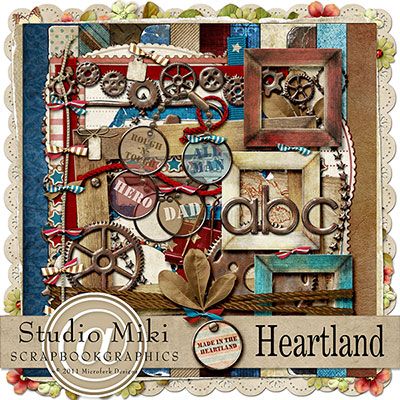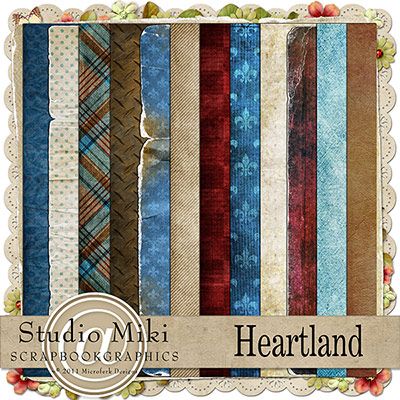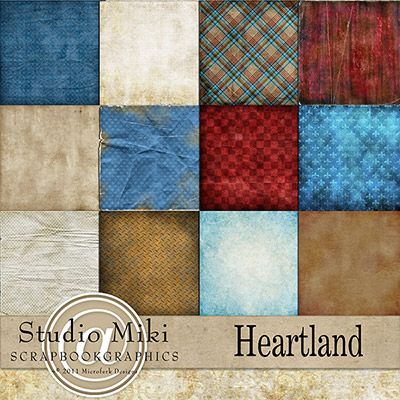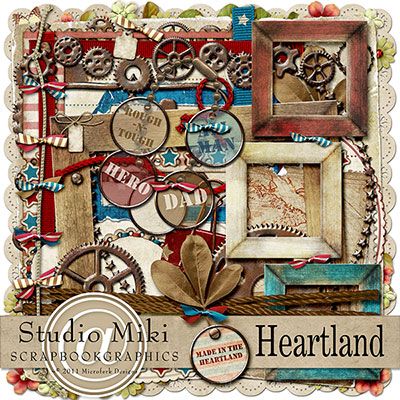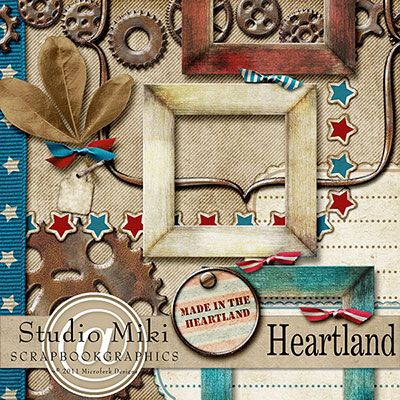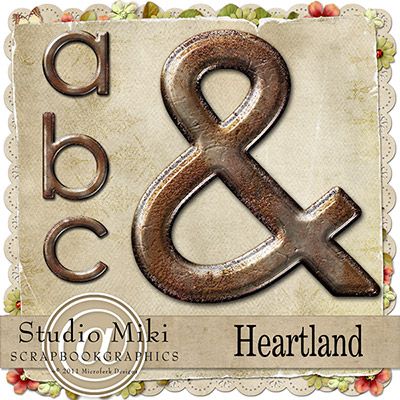 Layouts:


by Saxon Holt: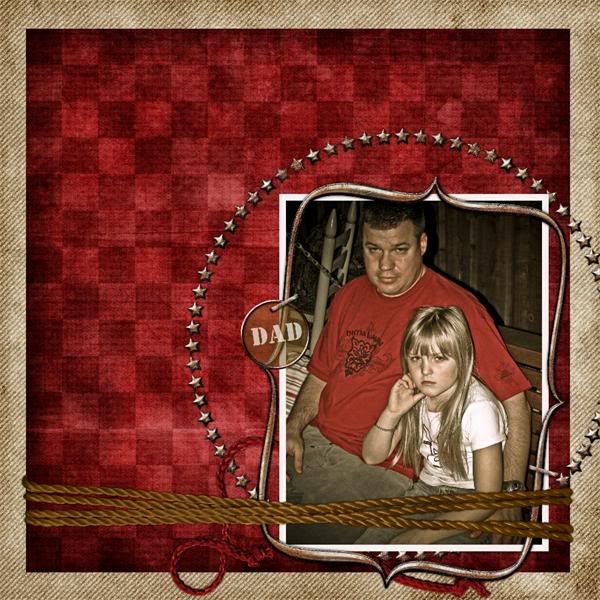 by Lorraine: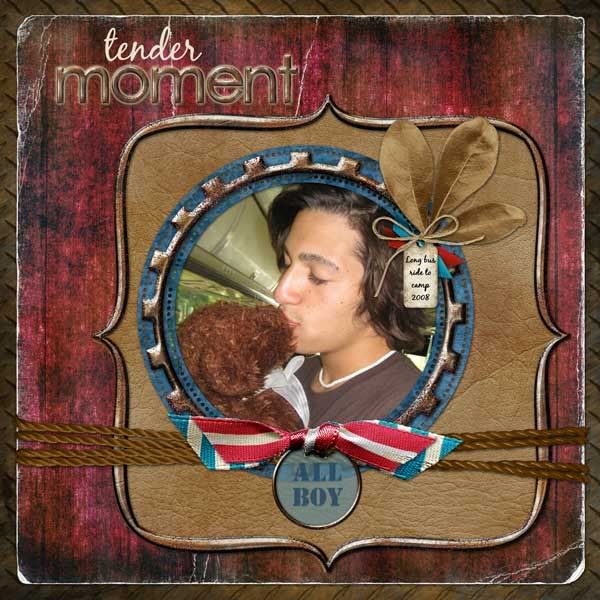 by Miki Ferkul:


and: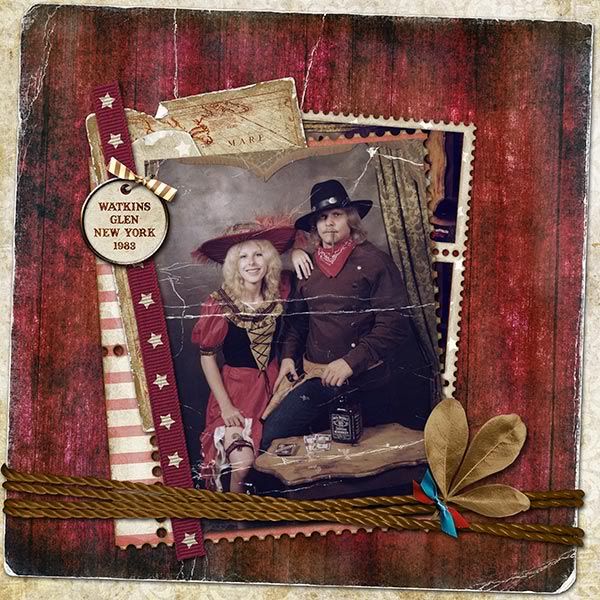 and: