Happy Independence Day to all!
Wishing all of my friends in the USA a happy, blessed and safe Independence Day!
I would also like to thank each and every veteran and public safety worker that has worked tirelessly and sacrificed- some even making the ultimate sacrifice to ensure our safety, freedom and liberty.

Please accept this beautiful quick page, created by Julia Moniz using the "My Country Page Kit"
Please accept this complimentary FREE GIFT Quick Page made by Julia Moniz using "My Country":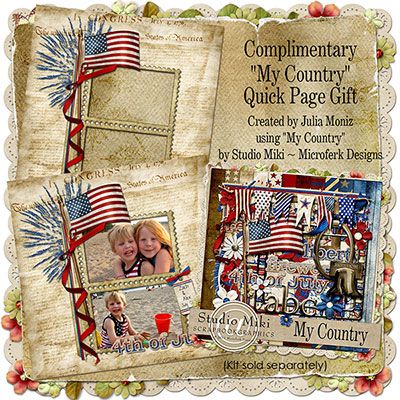 ***************************************************

Download Links:
***************************************************
(Expires on 7/10/2011)

Please be sure to pick yours up before expiration!
If you experience any errors
before
the expiration date (file
does
expire on the date listed) it may be that the file was downloaded the maximum amount of times permitted per yousendit Terms. Should that occur- just drop me a comment, and I will be happy to re-upload fresh links until the expiration passes.
by Miki: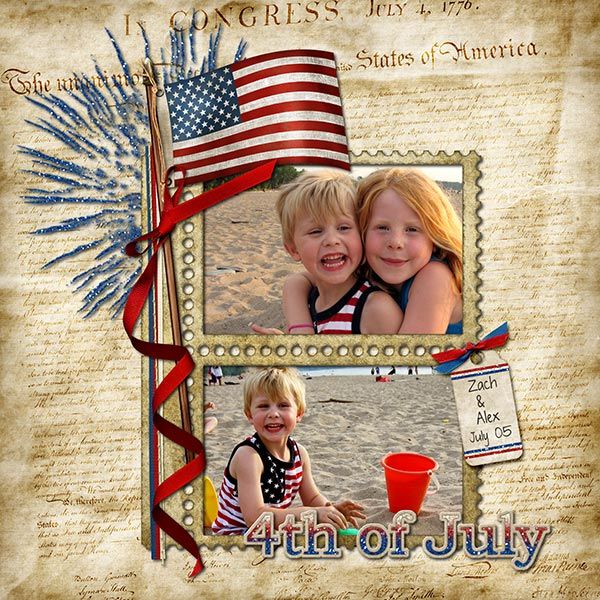 Check out the "

My Country Collection

" for more coordinating design products by Studio Miki.