Pretty "Fleur" for your summer layouts~ by Studio Miki @ SBG- on SALE plus gift!
***

Limited introductory sales pricing

***
Imagine the vivid blue and purples of hydrangeas....the beautiful purple clematis...add some green and pale yellow-tan- and you have "Fleur" a classic floral kit by Microferk Designs!
In "

Fleur Page Kit

" by Microferk Designs, you get 12 beautifully blended, patterned and/or textured papers. You also get over 30 elements that includes a gorgeous purple clematis, deep purple petunia, delicate plumeria, ivy and flowers, 2 different hydrangea blossoms, a hydrangea "snowball cluster", a flower and greenery bundle secured with a ribbon, set of 3 silk flowers, a hydrangea border overlay, a double round frame, small fancy gold frame, golden wooden frame, hanging frame, small postage stamp cluster frame, glittery swirly, glittery leaves, striped flat ribbon, curly multi-color ribbon and bow, 6 individually crafted journal spots, a key on a ribbon, a mesh and ribbon frame, tag with bow, stitching, a vintage frame with embellishments, and 3 fasteners for tag alpha (string bow, stitches and staple cluster).
You also get a truly unique set of alpha tags exquisitely painted with a watercolor effect, including all upper and lower case letters, numbers, 9 extra characters and a blank. Each element is in its own file - no need to 'cut' apart. All elements and papers are created at 300ppi, with papers saved as high-resolution jpgs for stunning print clarity, and elements saved as png files to preserve transparency. Drop shadows are only applied in instances where layering of pieces within an element necessitate shadowing for realism, unless otherwise noted in product description.
Also included are 9 matching "

Fleur

" glitter styles for your customizing pleasure- as a Photoshop Style file and jpgs for use in other graphic programs.

Also available separately as Fleur Papers,

Fleur Elements

,

Fleur Alphas

and Fleur Glitter Styles by Microferk Designs

Check out the "Fleur Collection" by Microferk Designs



http://tinyurl.com/StudioMiki-FleurCollection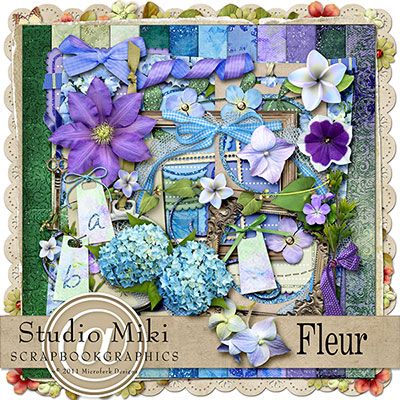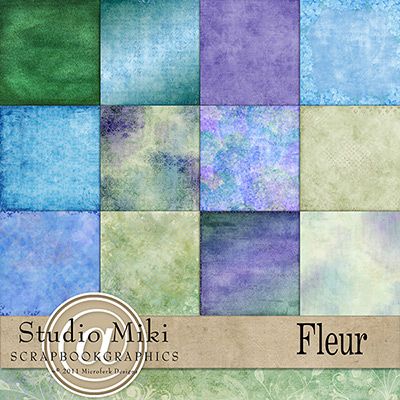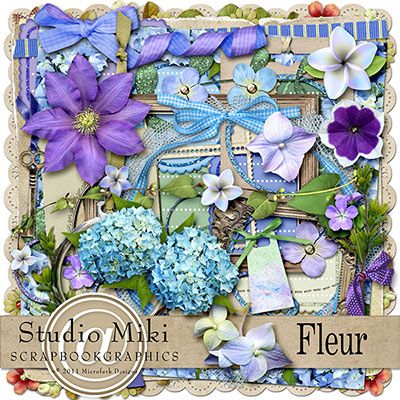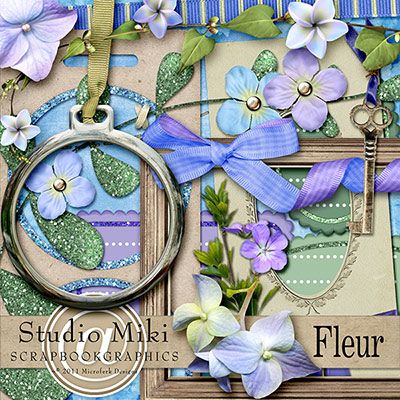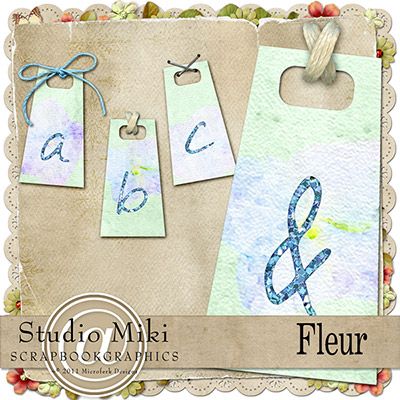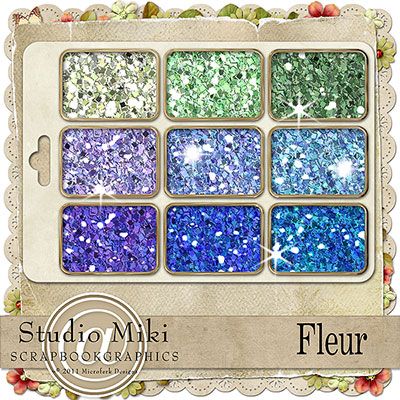 Layouts:

by Danesa: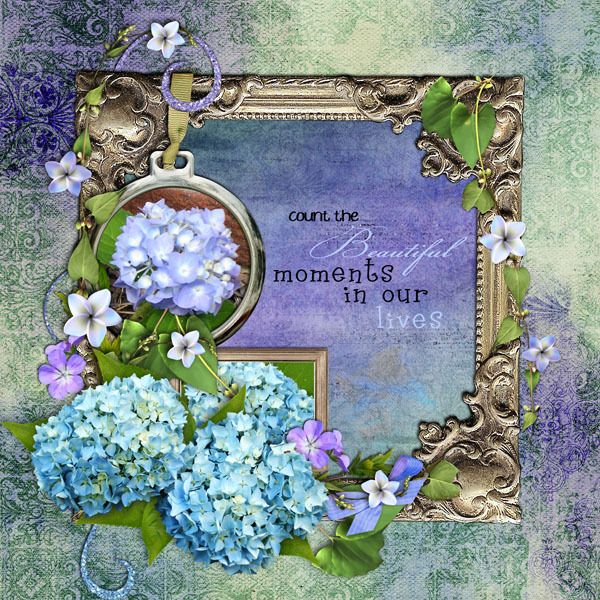 and: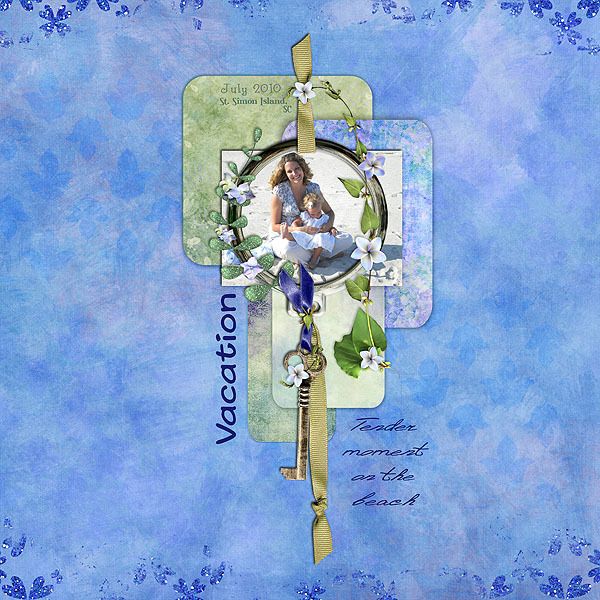 by Sandy: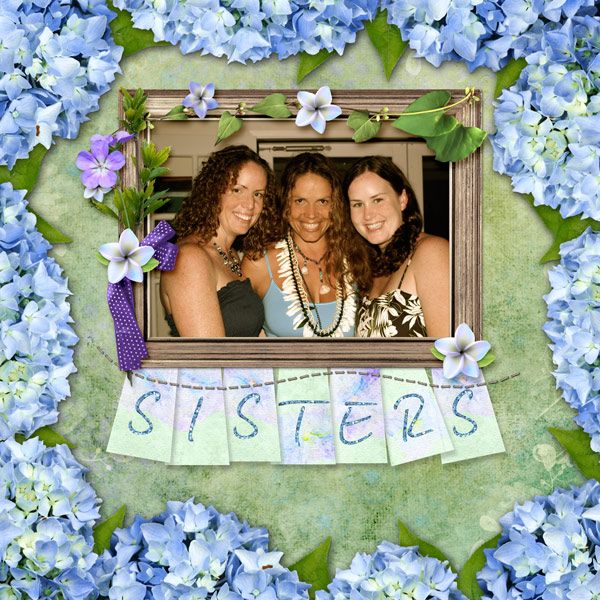 by Miki: