Wowsa! Check out Studio Mix 5: "Summer Romance" @ SBG by Manu, Veronica and Miki-~ Intro Sales Pricing!
***

Limited introductory sales pricing

***

Studio Mix #5: Summer Romance
by Miki Ferkul - Manu - Veronica Spriggs



We are very pleased to share that our Studio Mix Collections have been a huge hit. They have also been a lot of fun to organize and create. There was a lot of thought put into arranging our designers into small but stylistically harmonic groups and we have delighted in watching the creative chemistry brewing in the studio.

Why is it that the warm, lush and sultry season of summer tends to bring out our desire for romance, love and passion? Picture a summer evening......smell the fragrance of sweet summer roses and blooms, hear the crickets and feel a gentle warm breeze caress your cheeks! When Manu, Veronica and Miki put their creative heads together, took a broad look at their styles- there was no doubt that their final creation was going to be an elegant, rich and lush kit- one that evokes a sense of luxury, love and romance. So they give you:
Studio Mix #5 - "Summer Romance"
, a gorgeous and opulent collection based on a palette of pinks, plums, deep reds and purples with light and medium green thrown in for contrast.
You can purchase Summer Romance and all of the B Side Add-On packs at a special introductory,
early bird price of 20% off until August 7th
. This Mix is an awesome addition to your digital scrapbooking kit collection!
P.S. Our next kit in the Studio Mix series we will partner up Lorie Davison, Ztampf! and Natalie and we can't wait to show you!
You can use these designs for so many different kinds of projects and layouts:
• Engagement, shower and wedding themes
• Friendship themes
• All about me projects
• Classic family projects
• Special holiday projects like Valentine's Day, Sweetest Day
• To commemorate births
Use them for:
• scrapbook layouts, invitations, party favors, place cards and stationery, treat toppers, labels, holiday cards, small gift boxes and so much more!
Included in "Summer Romance" are 15 beautifully blended, patterned and/or textured papers. You also get 27 elements including: a butterfly, small charm/frame with ribbon tie, fancy gold frame, elegant journal spot, ribbon with heart shape and ring, a rose cluster (with and without shadowing), a bling scatter (with and without shadowing), a piece of foliage, curly ribbon, delicate doily, fern, sparkly flourish, 2 medium sized flowers, a filmstrip-styled frame, wooden frame, acrylic dots overlay, a label holder and screws, a fancy fabric button, large silk flower, fabric flower and ribbon cluster, floral branch, floral spray (with and without shadowing), glittery flourish, embellished frame, heartstring, layered journal strip, lace and ribbon piece (with and without shadowing) and photomask.
You also get a beautiful set of gold alphas including upper and lower case letters, numbers, 7 punctuation pieces and 24 special foreign characters. They are so versatile, they'll quickly become a "go-to" set for you! Each element is in its own file - no need to 'cut' apart. All elements and papers are created at 300ppi, with papers saved as high-resolution jpgs for stunning print clarity, and elements saved as png files to preserve transparency. Drop shadows are only applied in instances where layering of pieces within an element necessitate shadowing for realism, unless otherwise noted in product description.
Check out the "

Summer Romance B-Sides

" for coordinating products.
http://tinyurl.com/SummerRomanceCollection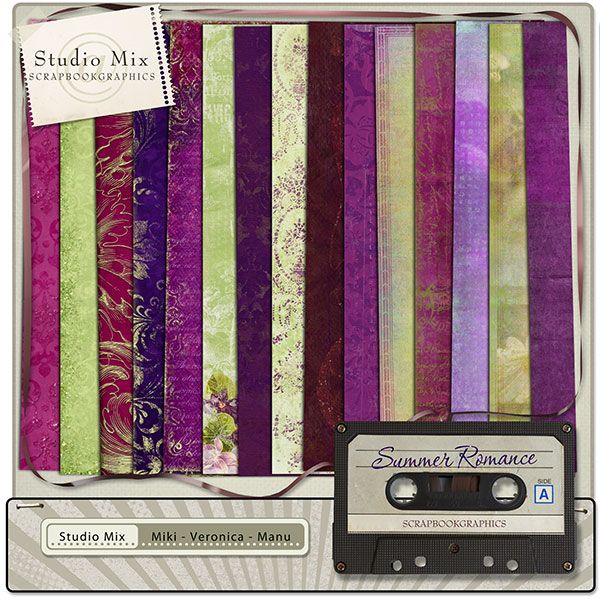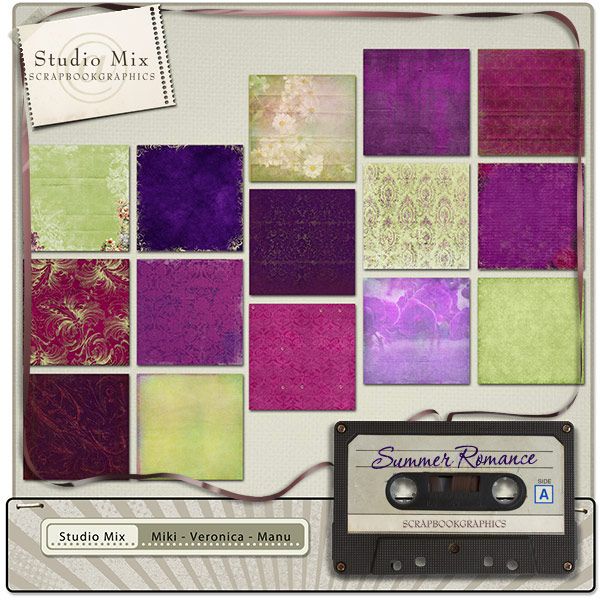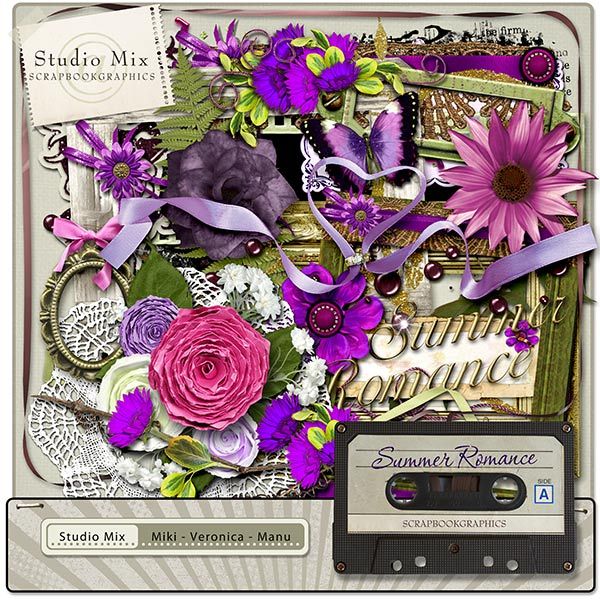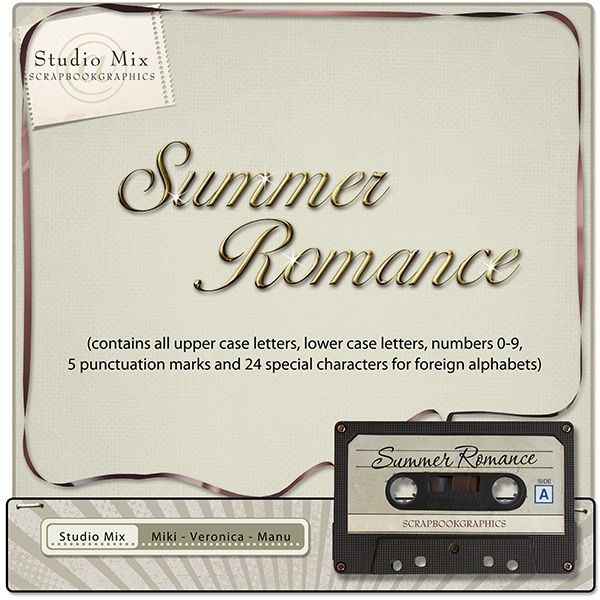 In "

Summer Romance Clusters

" by Veronica Spriggs, you get a
charming set of 5 clusters and clustered frames, in shadowed and non-shadowed versions.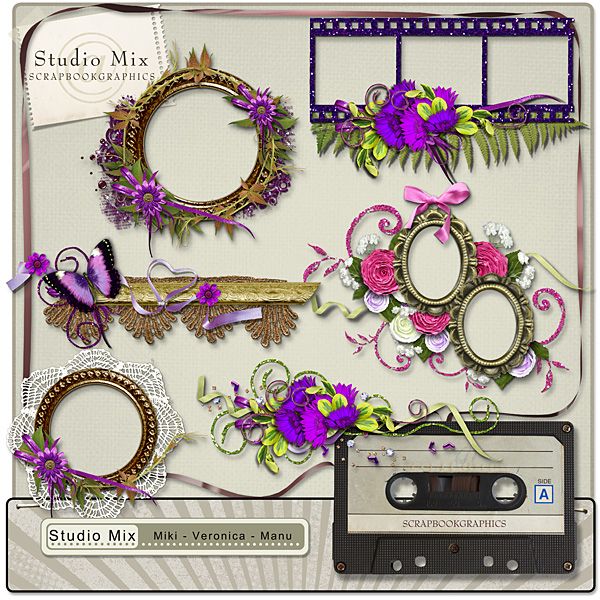 In "

Summer Romance Glitter Styles

" by Microferk Designs, you get 6 "

Summer Romance

" glitter styles that match the "

Summer Romance

" collection by Microferk Designs, for your customizing pleasure.
Included are a Photoshop Style file and jpgs for use in other graphic programs.
And now for some gorgeous inspiration form the Creative Teams of Manu, Veronica and Miki:
by Danesa: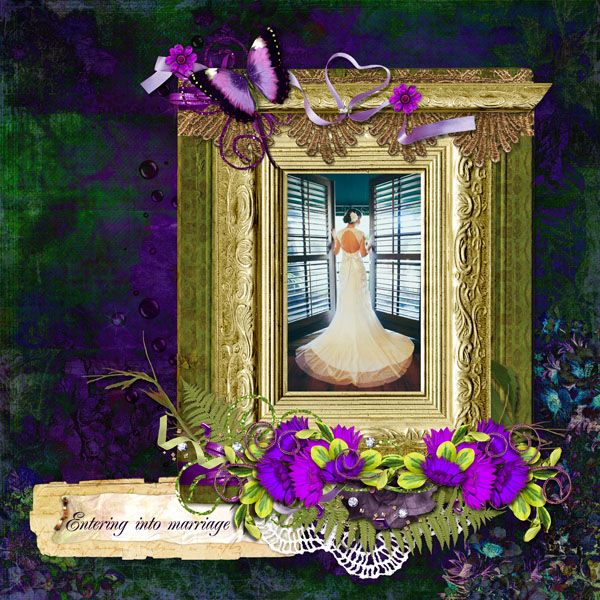 and: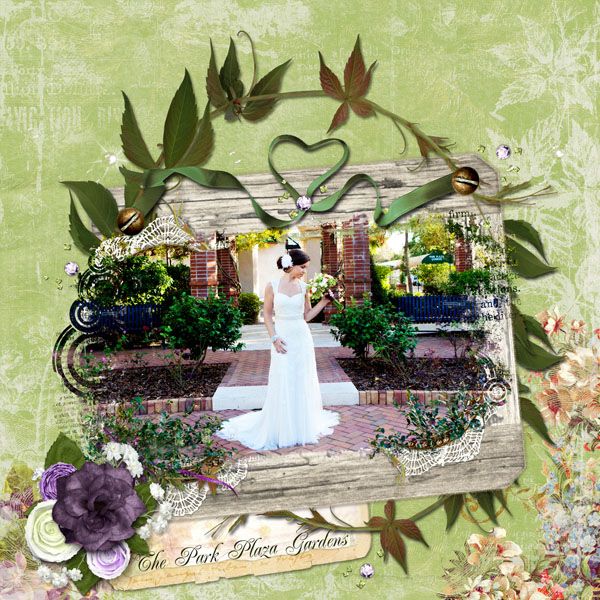 by Nagato: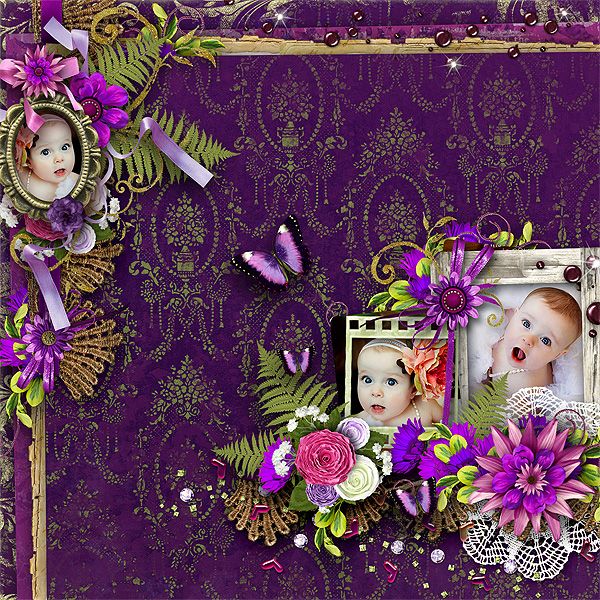 and: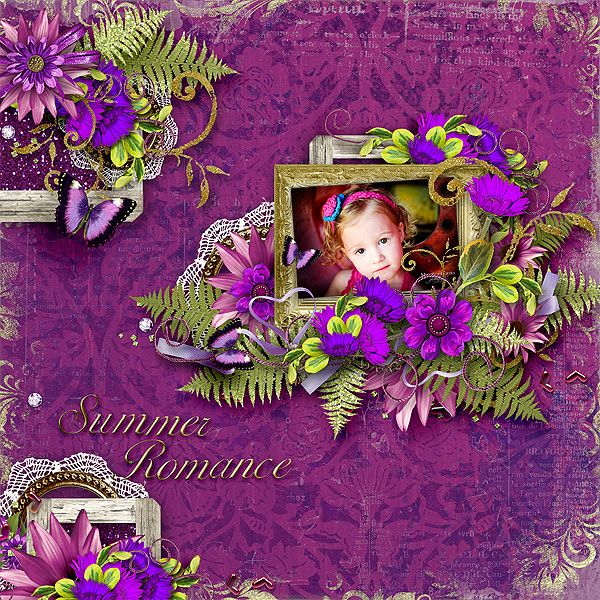 by Michelle: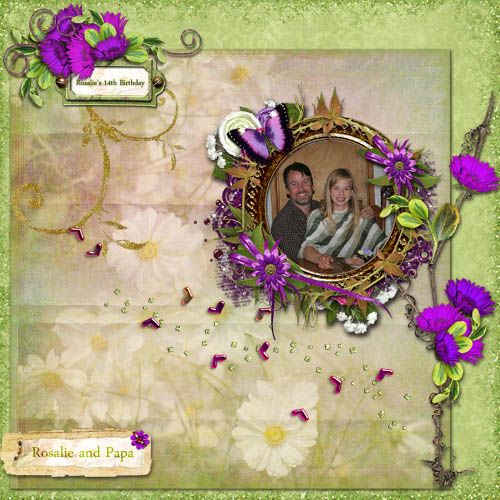 by Yvonne: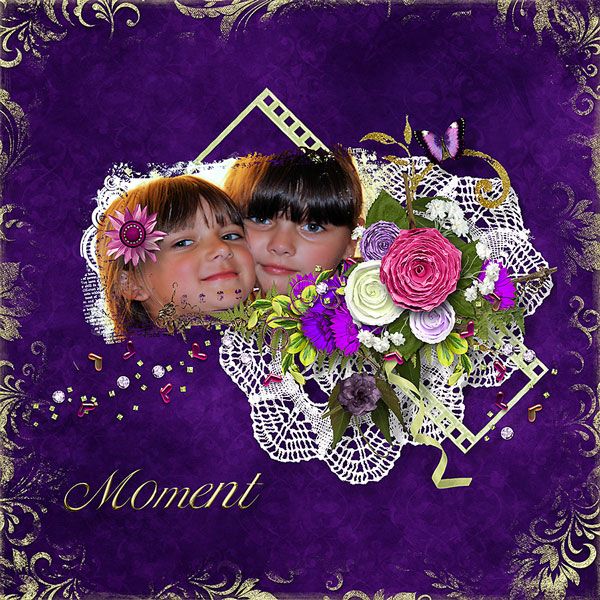 by Lorraine: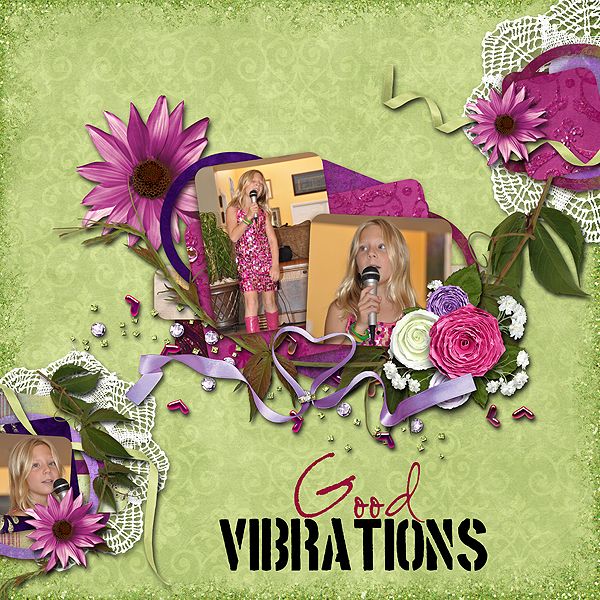 by Lisa: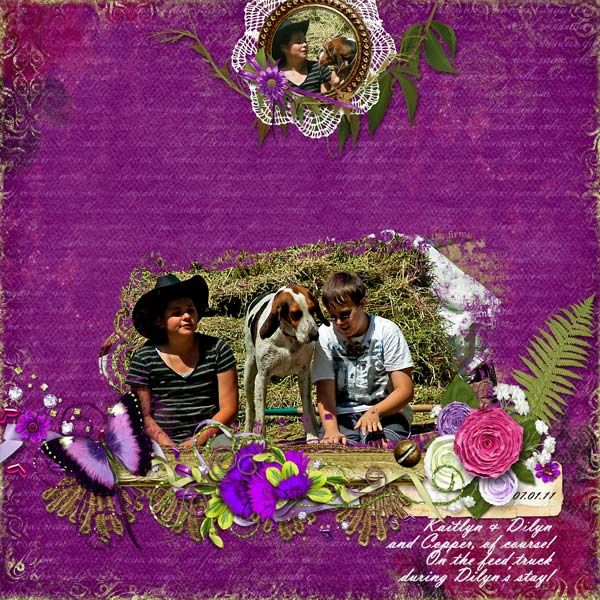 by Kabra: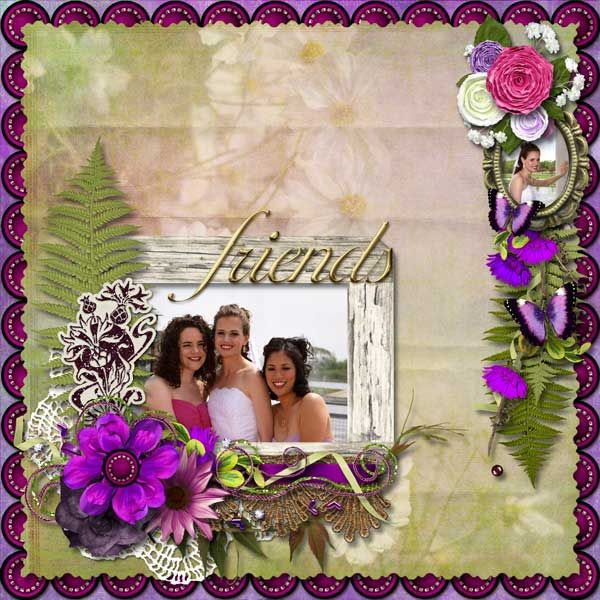 by Gerli: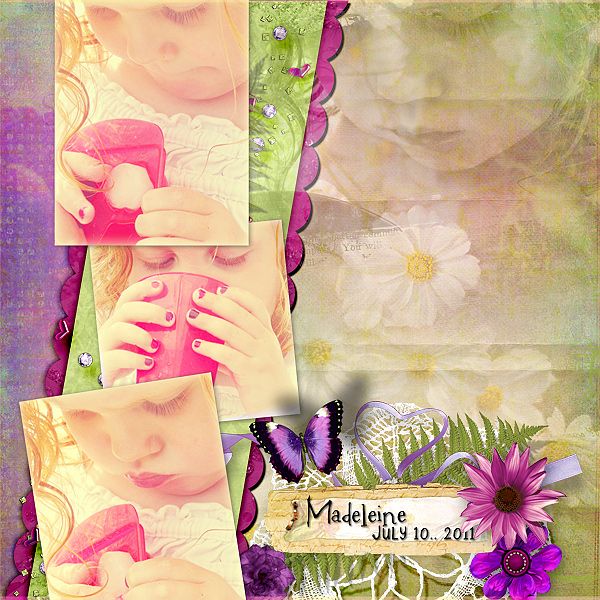 and: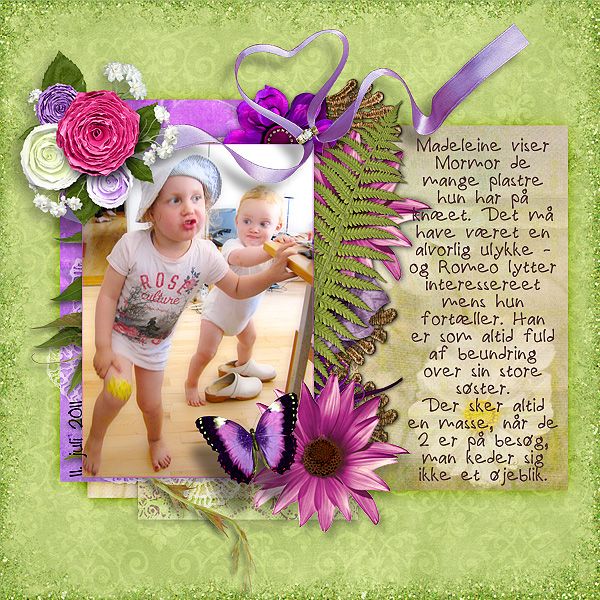 by Kim: