It's HOT in here! "Sunny Days" by Studio Miki @SBG- Intro Sales Pricing!
***

Limited introductory sales pricing

***

Can you feel the warm kiss of sunshine on your cheeks? See the deep blue skies and puffy clouds drifting by slowly in the heat? Smell the fragrant flowers that bloom in the rays of the summer sun? Well, "Sunny Days Collection", a classic Microferk Designs line, will bring all of these memories rushing back to your senses again with a yellow to peach, to pink to rose palette with a colorful dollop of blues thrown in for good measure!
In "

Sunny Days Page Kit

" by Microferk Designs, you get 12 beautifully blended, patterned and/or textured papers. You also get over 30 elements that includes an acrylic splash, acrylic "sun" ornament, curled ribbon, a collection of 8 original summer booms and 4 leaves, 3 matte frames with glitter insets, some bubble accents, layered flat ribbon, gem-studded ric rac, stack of instant frames with embellished pin, 3 large journal blocks, 3 journal strips edged in glitter, a sprig of lily buds, masked sparkly accent, stamp frame with sun and wave paper accents, "summer days" in paper, row of paper suns, round hanging tag with string topper, wooden stick frame with glue spots, beads on a gold cord, string ad ribbon cluster, sunshine "flair", a tiled gold frame, a staple and a funky 3 frame arrangement.
You also get a gorgeous set of alphas made of papered chipboard and glitter dots, including all upper and lower case letters, numbers, and 7 extra characters. Each element is in its own file - no need to 'cut' apart. All elements and papers are created at 300ppi, with papers saved as high-resolution jpgs for stunning print clarity, and elements saved as png files to preserve transparency. Drop shadows are only applied in instances where layering of pieces within an element necessitate shadowing for realism, unless otherwise noted in product description.
Also included are 9 matching "

Sunny Days

" glitter styles for your customizing pleasure- as a Photoshop Style file and jpgs for use in other graphic programs.

(Also available separately as

Sunny Days Papers

,

Sunny Days Elements

,

Sunny Days Alphas

and

Sunny Days Glitter Styles

)

Check out the
"
Sunny Days Collection
" for more coordinating design products by Studio Miki.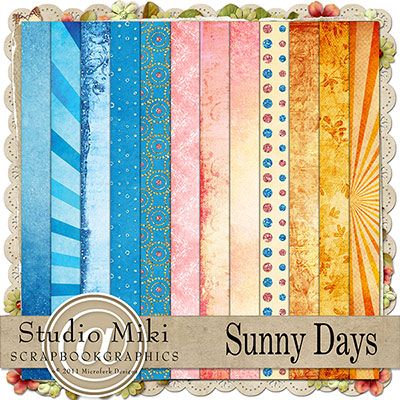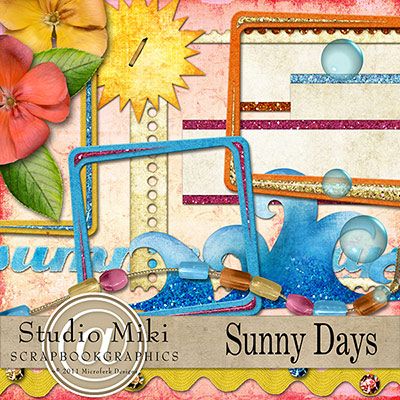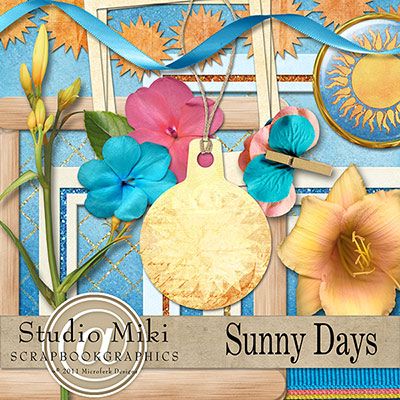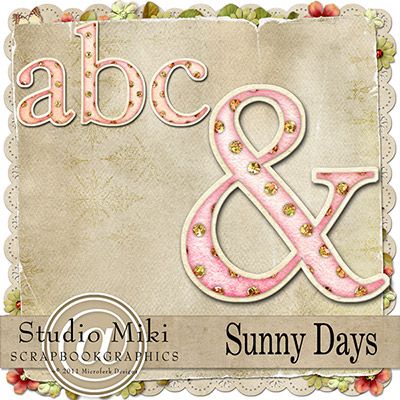 Layouts:

by Nagato: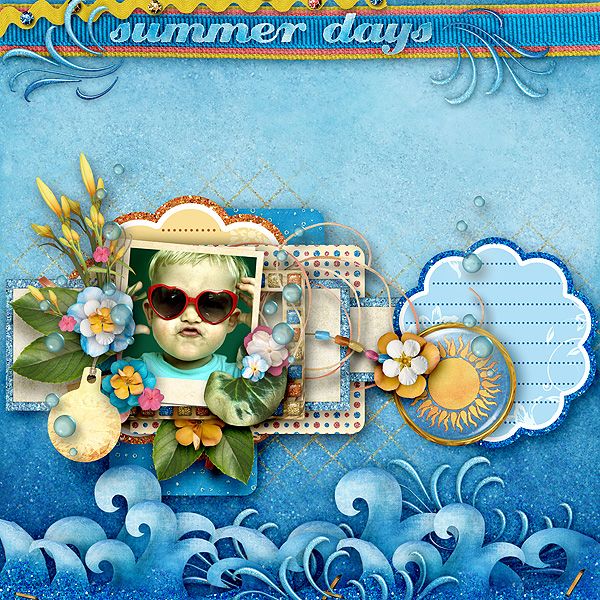 by Sandy: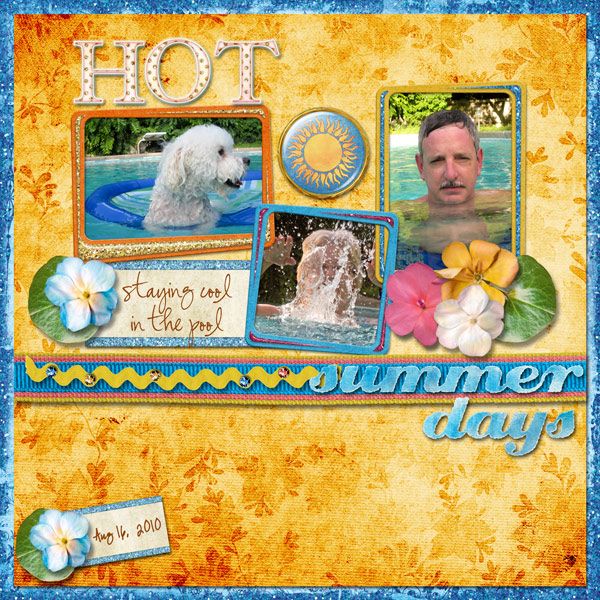 and: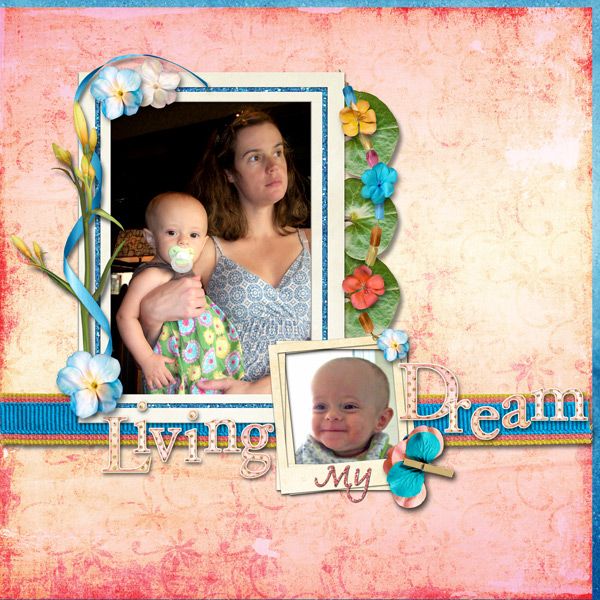 by Danesa: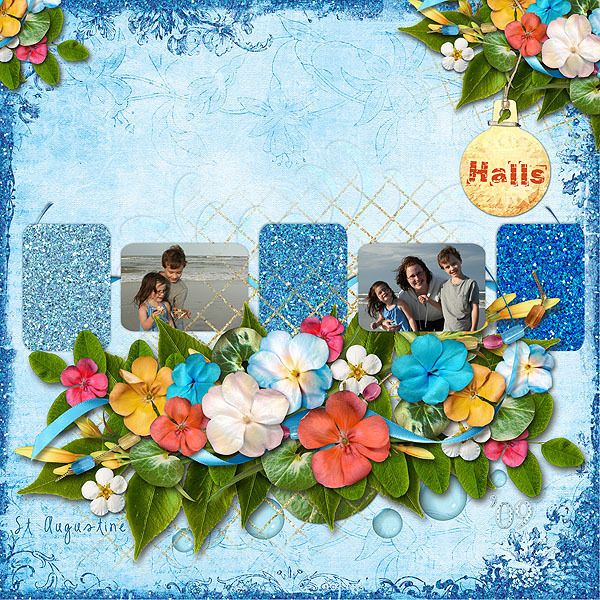 by Lorraine: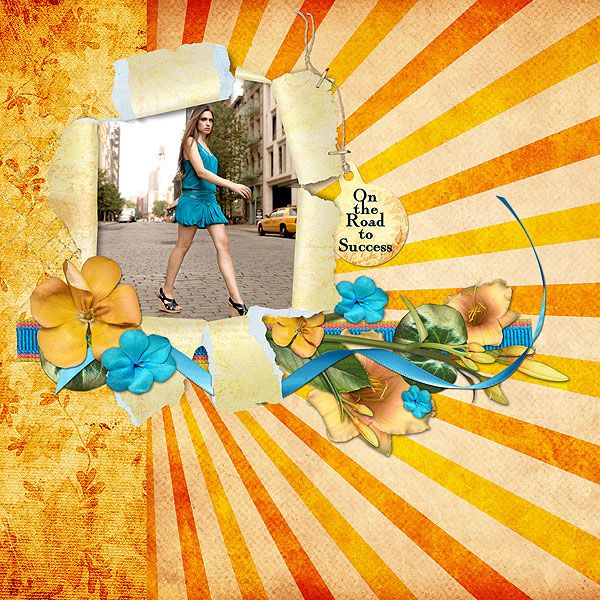 by Miki: