IT's in the air~ an "Autumn Romance" @Studio Miki ~ on SALE!
***

Limited introductory sales pricing

***

"It would be easy to lose herself in his eyes, to fold herself into his arms- especially with the autumn chill in the air as the sun began to make its descent in the sky. Against the backdrop of deep russet and golden orange leaves, he moved closer and closer to where she stood. She hoped he was not there to exact his revenge for her peremptory dismissal of his suit. As he closed the gap between them, it was with not-so-gentle hands that he gripped her chin and forced her face upward to meet his insolent gaze. She was surprised as he......"


Feel the danger, feel the passion, get "Autumn Romance" by Microferk Designs now! Based on a palette of the colors of a crisp autumn evening, you can take yourself back to the slightly dangerous, but always exciting Autumn romance!
In "

Autumn Romance Page Kit

" by Microferk Designs, you get 14 beautifully blended, patterned and/or textured papers. You also get over 30 elements that include a set of 3 glass
brads set in gold, a branch, distressed gold tone ornamental corners, beaded circular "frame", 3 fancy journal spots, a file tab, worn journal strip, 3 large autumn flowers in glorious autumn colors, a glittered fancy border, paper leaves embellishment, distressed gold tone frame, curly gold ribbon (with and without shadow), jewelry tag with and without string topper, wide piece of lace, 7 autumn leaves (3 also come with and without perspective shadow); an ornate frame, 2 papers frames, a wildflower accent, deep red ribbon (with and without shadow), purple ribbon wrap (with and without shadow), round embellishment, square wooden frame, few cross stitches (with and without shadow), set of 5 small flowers with gold centers, wide straight ribbon, string of colored pearls, and a ribbon-wrapped triple postage stamp frame (with and without shadow).
In "

Autumn Romance

" by Microferk Designs you also get a gorgeous alpha set - each made of naturally finished wood slightly glittered pretty purple, in upper and lower case
characters, numbers and 7 extra characters! Each element is in its own file - no need to 'cut' apart. All elements and papers are created at 300ppi, with papers saved as high-resolution jpgs or pngs for stunning print clarity, and elements saved as png files to preserve transparency. Drop shadows are only applied in instances where layering of pieces within an element necessitate shadowing for realism.
Also included are 6 matching "

Autumn Romance

" glitter styles for your customizing pleasure- as a Photoshop Style file and jpgs for use in other graphic programs.


(Also available separately as

Autumn Romance Papers

,

Autumn Romance Elements

,

Autumn Romance Alphas

and

Autumn Romance Glitter Styles

by Microferk Designs)

Check out the "

Autumn Romance Collection

" for more coordinating design products by Studio Miki.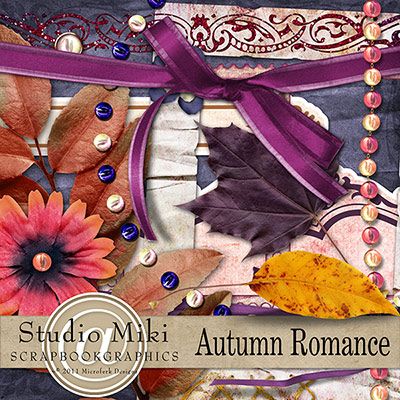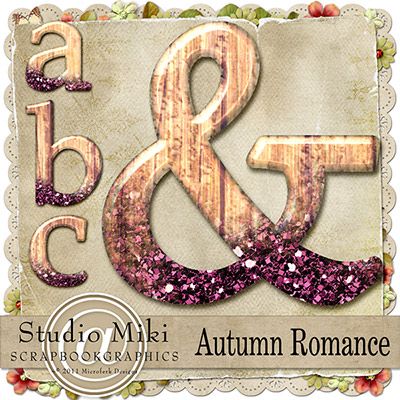 Layouts:
by Beckie:
by Danesa: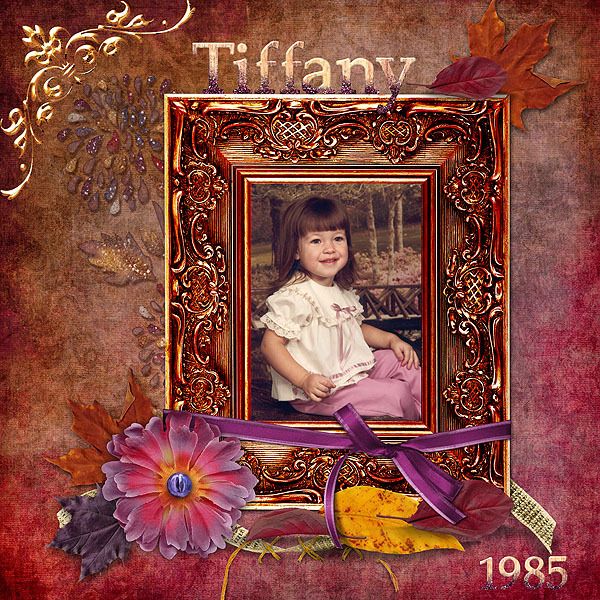 by Miki: