"Hallowtide"- another seasonal treat by Studio Miki- on SALE
***

Limited introductory sales pricing

***


"It was Hallowtide- the last day in October, but yet she still clung to the Old ways. Tonight was the beginning of a new year, and she and her family had remembered those who had crossed over by setting out a place for them at the evening's supper. Then they took the time to take a reckoning of the past year, good deeds and misdeeds- it was time to start anew. Fresh beginnings for a fresh year. Now as she walked down the path to the town square to join in the village bonfire, she felt a presence behind her- and it was not otherworldly at all. As she turned, she heard his low chuckle as he purposefully strode toward her. His dark hair fell forward over his right brow, giving his face a more sinister and mysterious appearance. Yet, she could see by the firm set of his jaw, that there would be no avoiding the truth tonight....."


Feel the crisp autumn air and sense of remembrance and renewal of this ancient holy day in "Hallowtide" by Microferk Designs now! Based on a palette of the colors that draws from the traditional colors of nature's bounty, orange, brown, pale yellow and green- and adding the magical colors of black and purple that have come to symbolize a more modern interpretation of this ancient day, you get a collection that lends itself to many different scrapping applications!
In "

Hallowtide Page Kit

" by Microferk Designs, you get 12 remarkably beautiful blended, patterned and/or textured papers. You also get over 35 elements that include a glowing moon, large set of brackets in iridescent black acrylic with glittery accents behind (brackets shadowed already), a set of 4 individually crafted charms hung on 4 different ribbons, a clock that marks just past midnight, purple clover (with and without perspective shadow), orange wildflower (with and without perspective shadow), 5 different autumn leaves, golden brad, gold tone fastener, stitching with sequin and flower embellishments, 5 ornate journal spots/strips with glitter embellishment, a deep purple mask with gold stud ad feather decoration, a single package frame, triple package frame, a set of 4 worn and distressed photo corners, wide skinny ribbon wrap, 2 large silk flowers and leaves to place behind them, set of 2 medium silk flowers, set of 3 mini flowers, a double silk flower, square wooden frame with velvet ribbon wrap, a straw wrap and straw bow, large gourd, straw pumpkin, row of straight stitching, vintage paper frame with ribbon wrap (with and without perspective shadow), a purple threaded ribbon and a triple frame with gold inset.
In "
Hallowtide Page Kit
" by Microferk Designs you also get a gorgeous alpha set - each made of glossy black acrylic, slightly glittered in deep purple at the bottom and pale gold on top, in upper and lower case characters, numbers and 7 extra characters! Each element is in its own file - no need to 'cut' apart. All elements and papers are created at 300ppi, with papers saved as high-resolution jpgs or pngs for stunning print clarity, and elements saved as png files to preserve transparency. Drop shadows are only applied in instances where layering of pieces within an element necessitate shadowing for realism.
Also included are 6 matching "

Hallowtide

" glitter styles for your customizing pleasure- as a Photoshop Style file and jpgs for use in other graphic programs.

(Also available separately as

Hallowtide Papers

,

Hallowtide Elements

,

Hallowtide Alphas

and

Hallowtide Glitter Styles

)


Check out the "Hallowtide Collection" for more coordinating design products by Studio Miki.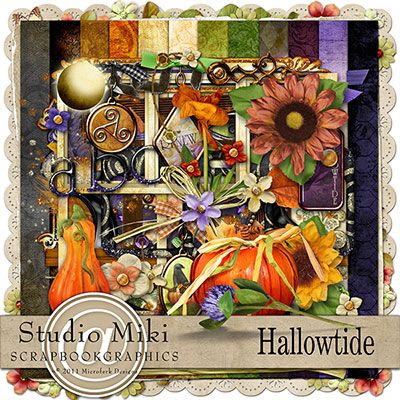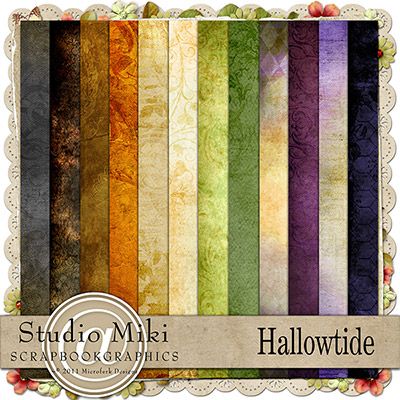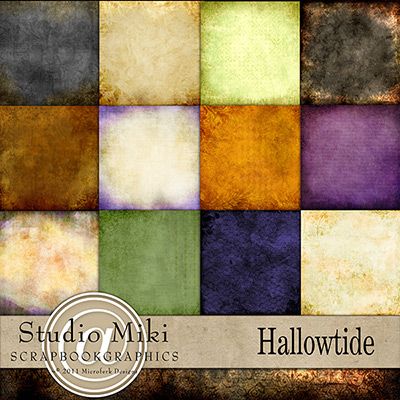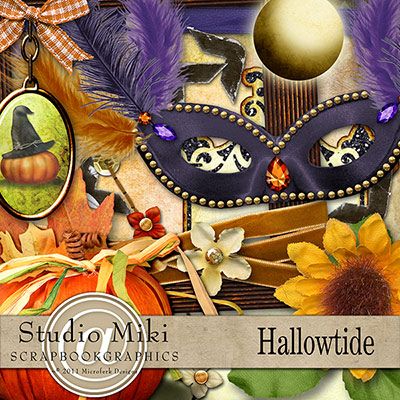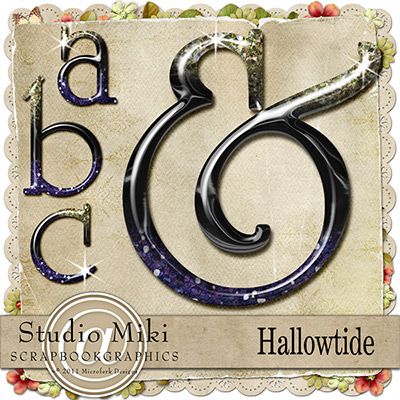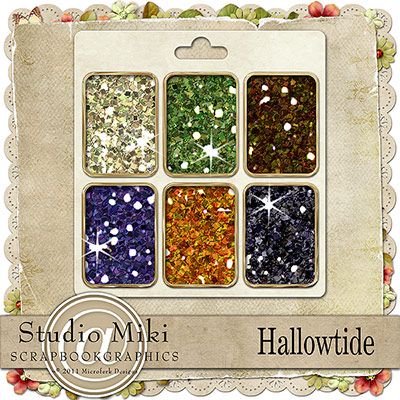 Layouts:

by Danesa :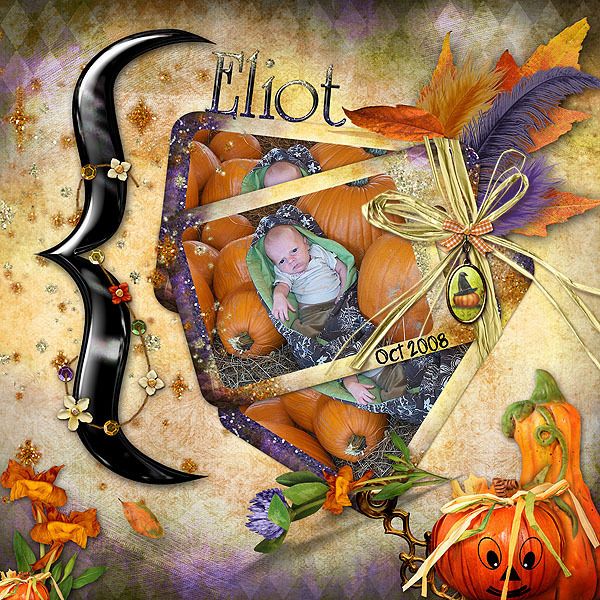 by Sandy: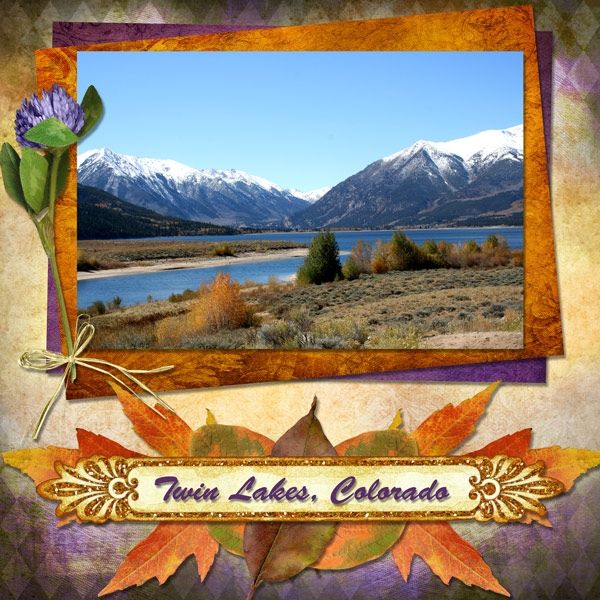 and: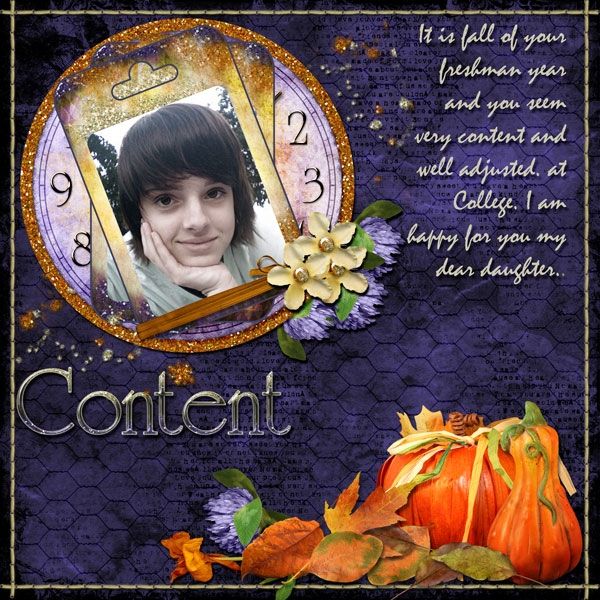 by Krystal: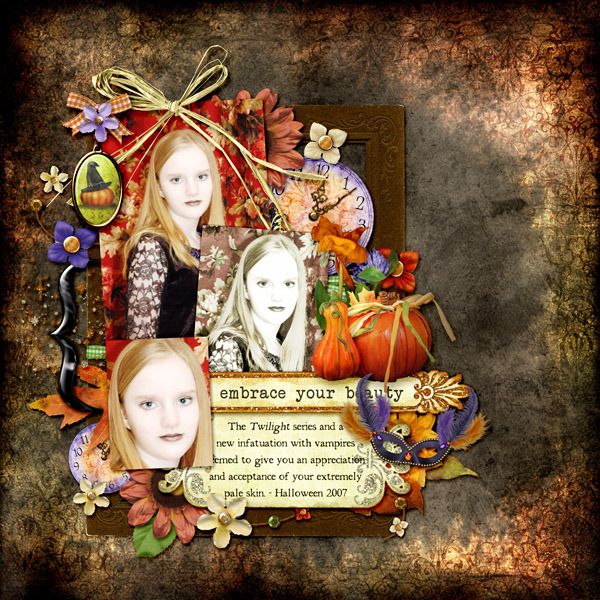 by Lorraine: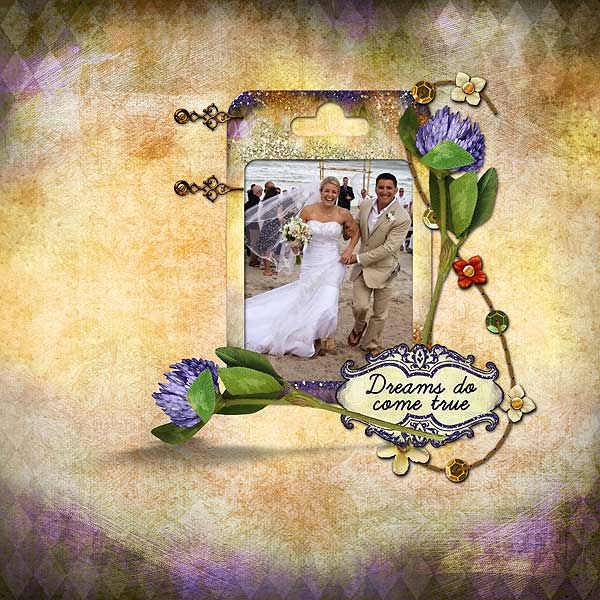 and:


by Miki: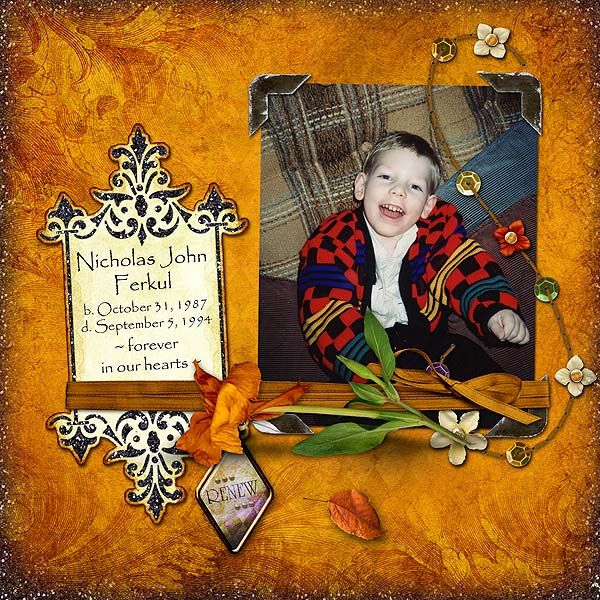 and: