Hot! Hot! Hot! Get "Caliente" by Studio Miki on SALE !
***

Limited introductory sales pricing

***

"It was a hot summer night, but as she stepped out of the hacienda and slipped into the garden, she already felt the beginnings of a slight breeze. She still swayed to the music of the mariachi and her skirt fluttered around in wide circle. She shook her hair loose from her damp neck and began to twirl with abandon to passionate beat, until BAM! She slammed into the hard chest of a man. A man she had never seen before, and certainly not a guest her papa had invited to this fiesta. He held her firmly so she wouldn't fall, and his eyes lazily perused her face, then slid down her body. He reluctantly let her go, and then......."


Feel the heat, feel the passion, get "Caliente" by Microferk Designs now! Based on a palette of the colors you find in peppers and tomatoes, it is a bold and striking collection that celebrates the heritage of our southern borders, and it's one that's easily adapted to a wide variety of layouts! Not only can this be used for Mexican holidays and fiestas, but Southwestern USA layouts, your favorite foods, but can even showcase your everyday family layouts!

In "

Caliente Page Kit

" by Microferk Designs, you get 12 beautifully blended, patterned and/or textured papers. You also get over 30 elements that include 2 banana peppers, a roma tomato and beefsteak tomato, red onion, a sprig of parsley, a cluster of painted peppers (with shadows), a set of 4 brads in copper settings, a thick cord, a curly metallic cord with bright ribbons, a fancy decorated tag, paper lizard with glitter, paper kokopelli with glitter, copper circular frame with gemstone accents, 5 individually crafted journal blocks, a small slide tag, and small sales tag embellished with glitter, a staple (with and without shadows), a triple postage stamp frame, a circle ribbon frame, striped acrylic brackets, an ornate canvas frame with glitter accent, 2 intertwined curly ribbons, a straight striped ribbon, a spill of sequins, a metallic tiled frame, six pieces glittery sticker word art, and a recipe card embellished for your favorite salsa or other recipe!
In "

Caliente

" by Microferk Designs you also get a gorgeous alpha set - each made of acrylic that is a gradient of deep red at the bottom to a bright gold at the top (it's practically on FIRE!), in upper and lower case characters, numbers and 7 extra characters! Each element is in its own file - no need to 'cut' apart. All elements and papers are created at 300ppi, with papers saved as high-resolution jpgs or pngs for stunning print clarity, and elements saved as png files to preserve transparency. Drop shadows are only applied in instances where layering of pieces within an element necessitate shadowing for realism.
Also included are 8 matching "Caliente" glitter styles for your customizing pleasure- as a Photoshop Style file and jpgs for use in other graphic programs.


(Also available separately as

Caliente Papers

,

Caliente Elements

,

Caliente Alphas

and

Caliente Glitter Styles

)


Check out the "

Caliente Collection

" for more coordinating design products by Studio Miki.
Layouts:
by Beckie: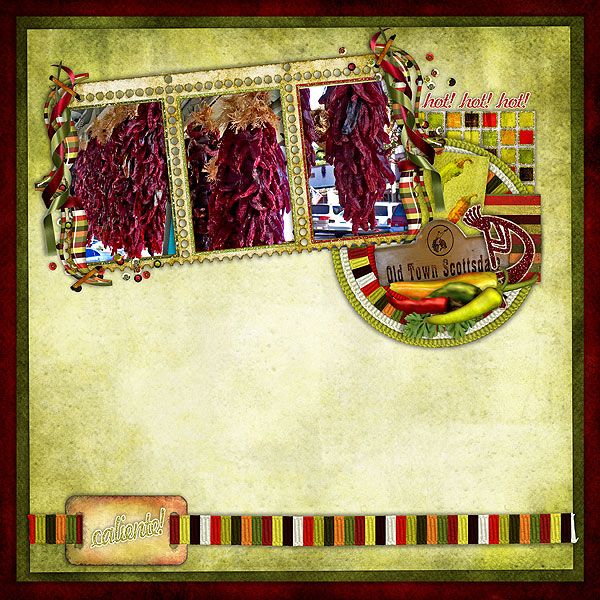 by Danesa:
and: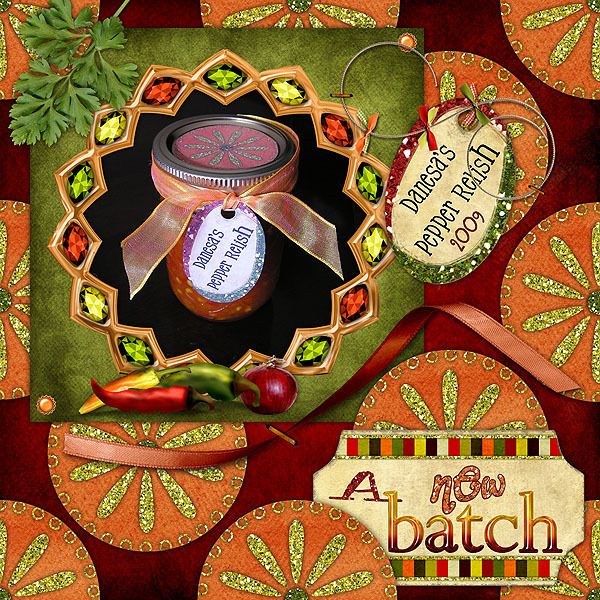 by Lorraine: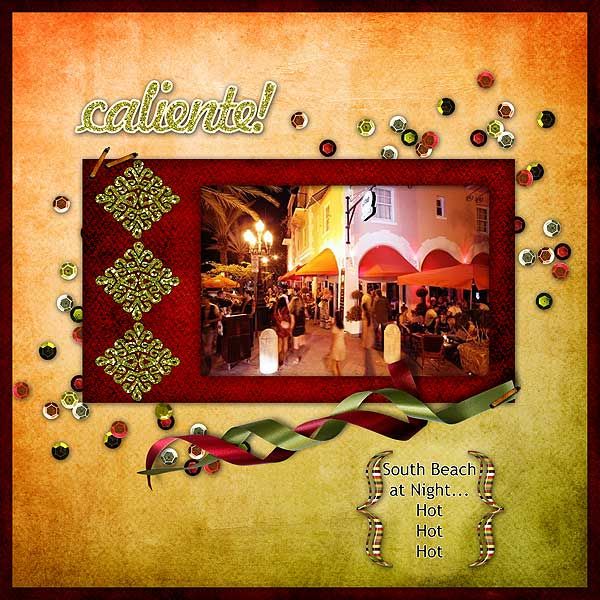 and: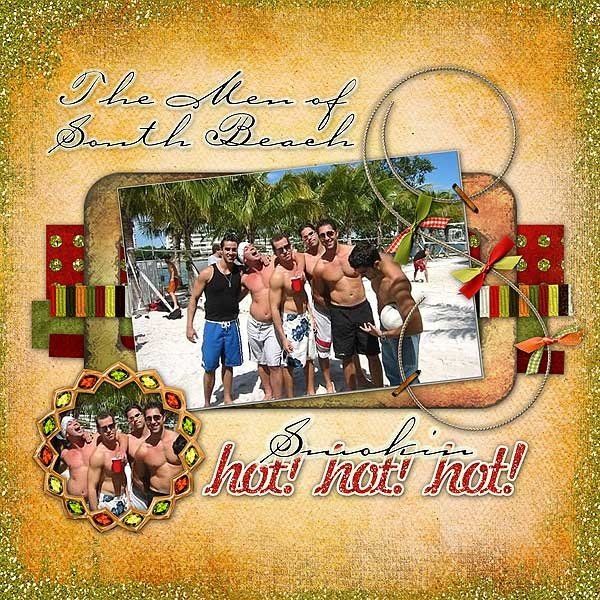 by Miki: