"Hands of Time"- great for New Years layouts, vintage- @ Studio Miki- on SALE +gift!
***

Limited introductory sales pricing

***


Are you looking for something different? A little quirky? Or a little reflective? With a dash of the past? If so, here a kit for you: "Hands of Time" by Microferk Designs. Based on a palette of timeless creams, golds, browns, rust and dash of teal and smoky blue for contrast- you can use this kit for a wide variety of projects, layouts and hybrid crafts.


In the "

Hands of Time Page Kit

" by Microferk Designs, you get 12 beautifully blended, patterned and/or textured papers. You also get over 30 elements that include an old clock face, antique metallic ornament, vintage bauble, carnation bloom,carnation bud (with and without perspective shadow), golden flower (face), golden flower (with and without perspective shadow), small red silk flower with gem center, set of 5 mini silk flowers, red curly ribbon, string with bow, ecru doily, lace and ribbon frame, beaded string frame, wooden collage frame and fancy antique brass frame, small frame hanging from a ribbon, flat ribbon with fleur de lis design, golden petals to scatter (groups in one file), 5 fancy journal blocks, 5 journaling prompts/word arts in 2 different styles,
branch of leaves, old man's face figurine, old wooden window, fuzzy sheep, old parchment piece, vintage paper frame/matte with embellishments, and a moon and stars hanging ornament.
You also get a very versatile and classic alpha set- engraved wooden tiles that contains upper and lower case letters, numbers, 8 extra characters and two blanks! This alpha set is truly versatile and can be used with so many different kits and layouts!
Each element is in its own file - no need to 'cut' apart. All elements and papers are created at 300ppi, with papers saved as high-resolution jpgs for stunning print clarity, and elements saved as png files to preserve transparency. Drop shadows are only applied in instances where layering of pieces within an element necessitate shadowing for realism.

Check out the "

Hands of Time Collection

" for more coordinating design products by Studio Miki.


(Also available separately as

Hands of Time Papers

,
Hands of Time
Elements

, and
Hands of Time
Alphas
by Microferk Designs)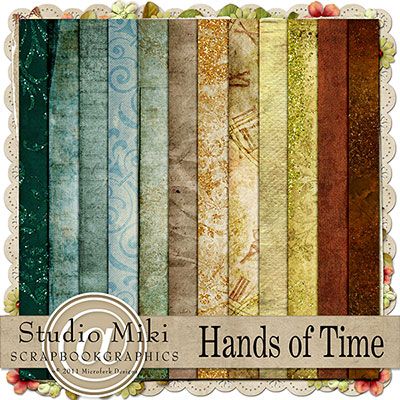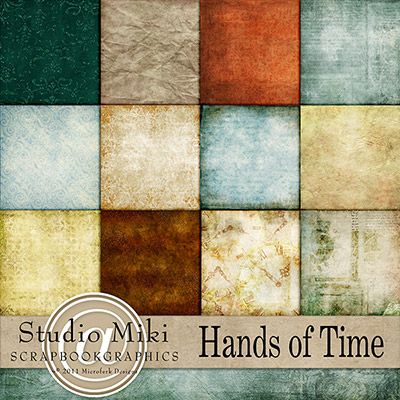 Layouts:

by Krystal:
by Danesa

and:


by Lorraine:

by Sandy:

by Miki:

Please accept this complimentary FREE GIFT Quick Page made with "
Hands of Time
":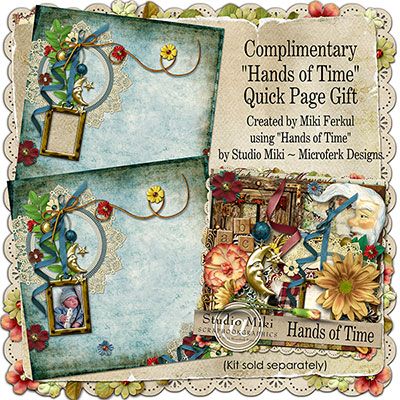 ***************************************************

Download Link:
***************************************************
(Expires on 1/9/2012)

Please be sure to pick yours up before expiration!
If you experience any errors
before
the expiration date- just drop me a comment, and I will be happy to re-upload fresh links until the expiration passes.
Please refer to the screenshots below to assist you in your download.