Lush and vibrant "Meadow" by Studio Miki @ SBG- Intro SALES pricing + gift!
***

Limited introductory sales pricing

***


"As she ran lightly through the glorious meadow- the fragrance of the wildflowers, and moist earth between her toes reminded her again of her connection to this place. Then, she shifted her gaze to the clearing right in front of the forest, and she saw him; lazily leaning against an ancient oak, with a look that challenged her to try and escape again......" In "Meadow" by Microferk Designs, you get a kit that can take you to this place again and again. With a palette of dusty rose and mauve, the green of ivy and moss and the tans and creams of dried grass and wheat, you can just about close your eyes and smell this special meadow!

In "

Meadow Page Kit

" by Microferk Designs, you get 12 beautifully blended, patterned and/or textured papers. You also get over over 30 elements that include a gemstone frame, 3 brushed metal frames with glittered edges, a green curly ribbon, green velvet wrap, 3 gemstone brads set in gleaming gold, a small jewelry tag with and without string, a doily matte, a large daisy, 4 individual leaves, brushed metal square frame, mushroom, 2 pink clovers, yellow 4 o'clock bloom, 2 roses, a circular ribbon frame, seed pod, curly ribbon with and without shadows, 5 individually created stitched tags, small string bow, a string of beads, piece of bark, wooden frame with embellishments, and a worn, lightly glittered tag with and without a topper.
In "
Meadow Page Kit
" by Microferk Designs you also get an alpha set - weathered wood with a delicate sprinkling of green, mossy glitter, that includes lower case letters, numbers, and 7 extra characters! Each element is in its own file - no need to 'cut' apart. All elements and papers are created at 300ppi, with papers saved as high-resolution jpgs or pngs for stunning print clarity, and elements saved as png files to preserve transparency. Drop shadows are only applied in instances where layering of pieces within an element necessitate shadowing for realism.
Also included are 8 matching "

Meadow

" glitter styles for your customizing pleasure- as a Photoshop Style file and jpgs for use in other graphic programs.
(Included are xml files for use in Photoshop Elements 6 +)
(Also available separately as

Meadow Papers

,

Meadow Elements

,

Meadow Alphas

and

Meadow Glitter Styles

)


Check out the "Meadow Collection" for more coordinating design products by Studio Miki.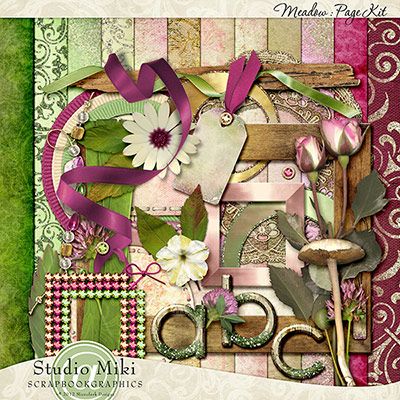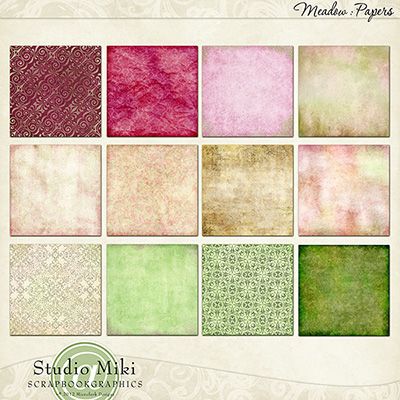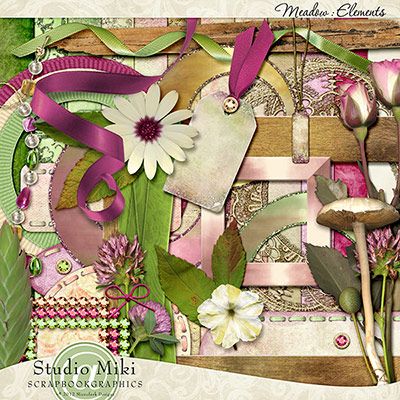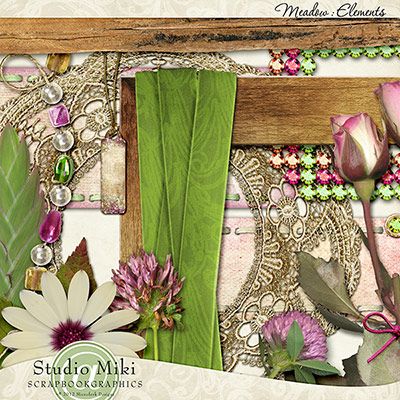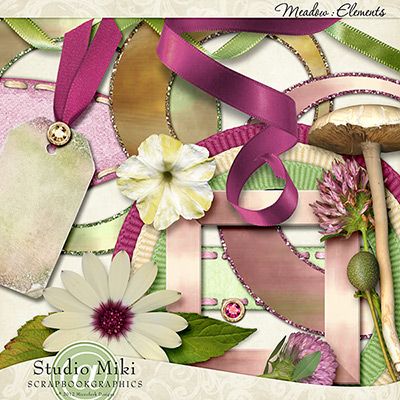 Layouts:

by Lorraine:

and:

(some elements from "Lucid")

by Danesa: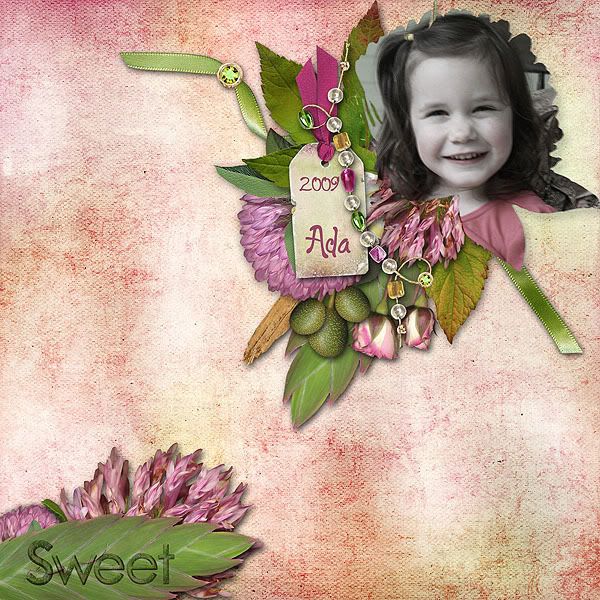 and: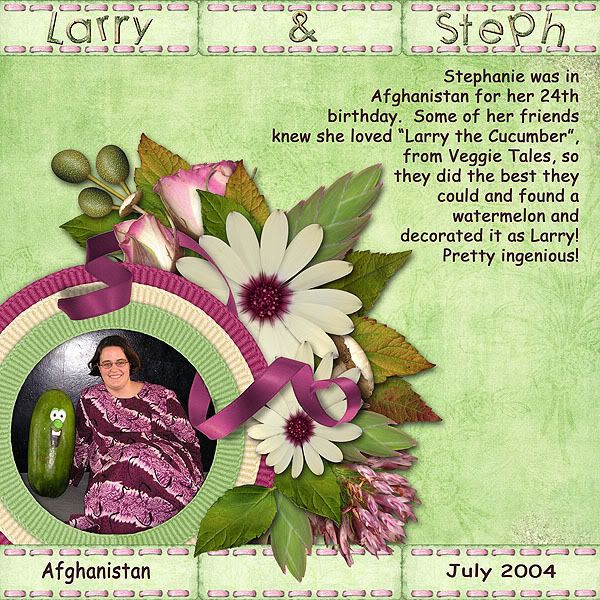 by Beckie: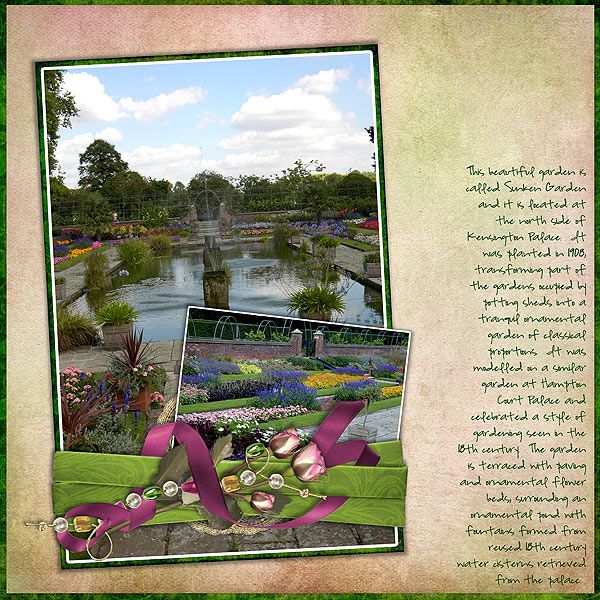 by Miki:

Please accept this complimentary FREE GIFT Quick Pages made with "
Meadow
":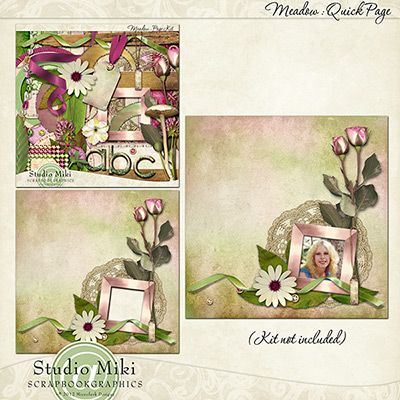 ***************************************************

Download Links:
https://rapidshare.com/files/739019825/MFERK_MeadowQP.zip
***************************************************
(Expires on 8/3/2012)

Please be sure to pick yours up before expiration!
If you experience any errors
before
the expiration date - just drop me a comment, and I will be happy to re-upload fresh links until the expiration passes.