NEW! "Cottage Romance" for your everyday inspiration @Studio Miki- on SALE + FWP!
***LIMITED INTRO SALES PRICING***


A summer getaway~ a little cottage nestled on a hillside, in the country where the air is fresh and nature winks a lazy eye at you. Crisp, yet faded sheets, worn but comfortable furniture that feels like an old friend as you unwind with those you love. There's nothing like "Cottage Romance" to re-energize and relax at the same time.
The "Cottage Romance Collection" by Microferk Designs evokes these memories with a palette of deep and faded blues, greys, a slash of crimson and a dollop of spring green!


In the
"

Cottage Romance Page Kit

"
by Microferk Designs, you get 12 beautifully blended, patterned and/or textured papers. You also get over 30 elements that include a flat beige ribbon, beaded square metal frame with a gorgeous patina, a deep blue ribbon wrap, sprig of white flowered cilantro, corner stitching (with and without shadows), a dried bloom, scarlet marigold, sprig of foliage, a fabric matte trimmed with lace, curled ribbon (with and without shadows), 3 lightly patterned journal blocks, metallic dot accent,
ribbon memo-board overlay, beaded metallic ornament, red rose, 3 patterned worn wooden frame separate and tied together with ribbon and bows, square wooden frame with and without satin ribbon wrap, staple cluster (with and without shadows), wooden beads on a string, large wooden frame with blue screened flowers, cracked wood fancy accent, 5 wood and metal rimmed placards with "summer", "cottage", "love", "family" and ""romance" painted on them, a worn paper frame, and two worn fancy tags.
In the "
Cottage Romance Page Kit
" by Microferk Designs you also get an alpha set - made of faded wood and weathered metal-rimmed placards, with each character etched and painted into it- includes lower case letters, numbers, 5 extra characters and a blank for your own customization! Each element is in its own file - no need to 'cut' apart. All elements and papers are created at 300ppi, with papers saved as high-resolution jpgs or pngs for stunning print clarity, and elements saved as png files to preserve transparency. Drop shadows are only applied in instances where layering of pieces within an element necessitate shadowing for realism.
Also included are 6 matching "Cottage Romance" glitter styles for your customizing pleasure- as a Photoshop Style file and jpgs for use in other graphic programs.


Check out the "
Cottage Romance Collection
" for all coordinating design products by Studio Miki.
(Also available separately as "
Cottage Romance Papers
", "
Cottage Romance Elements
", and "
Cottage Romance Alphas
" and "
Cottage Romance Glitter Styles
" by Microferk Designs)
Papers: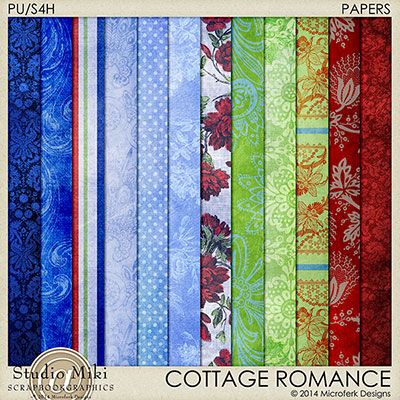 Another view of Papers: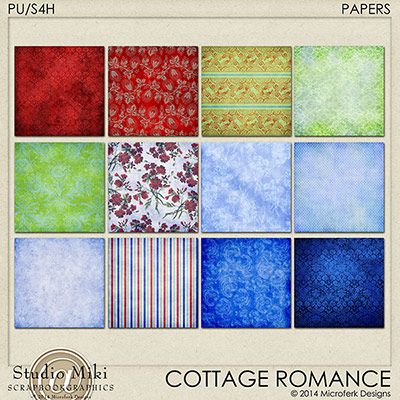 Elements: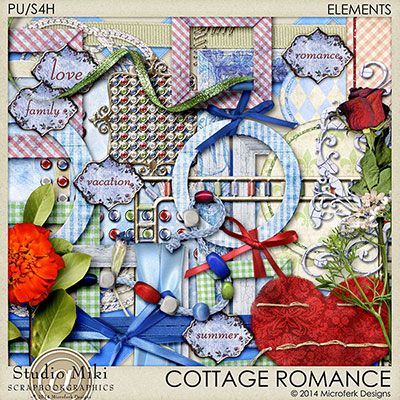 Closeup of Elements: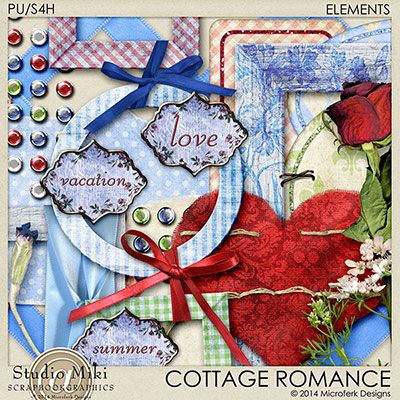 Alphas:
Layouts:
by Beckie: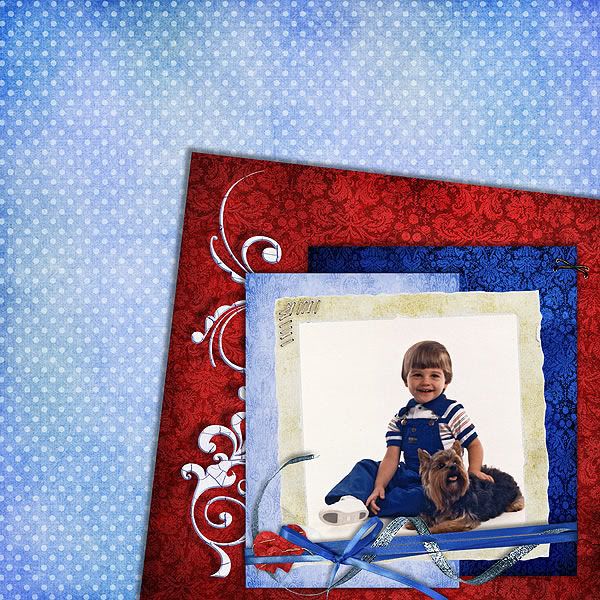 by Danesa: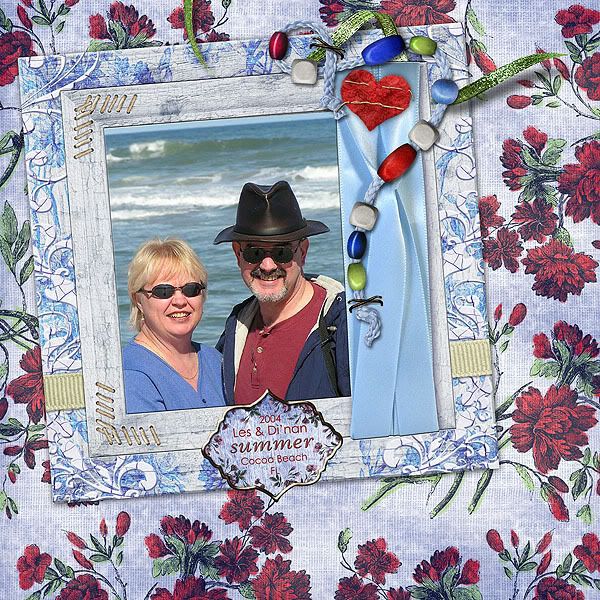 by Sandy: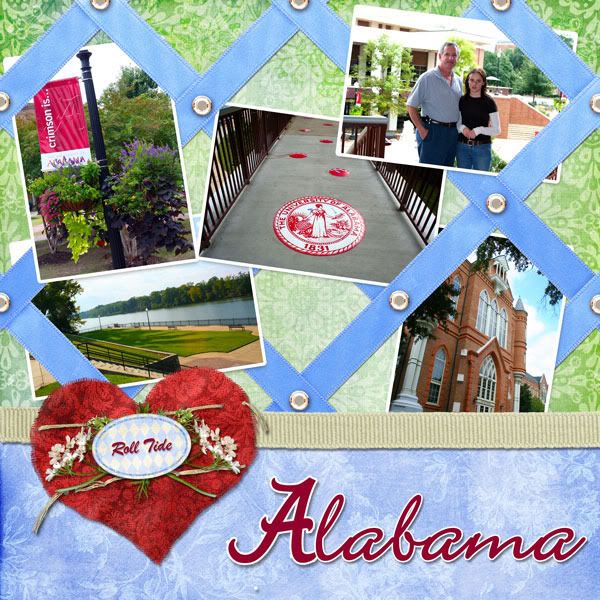 by Lorraine: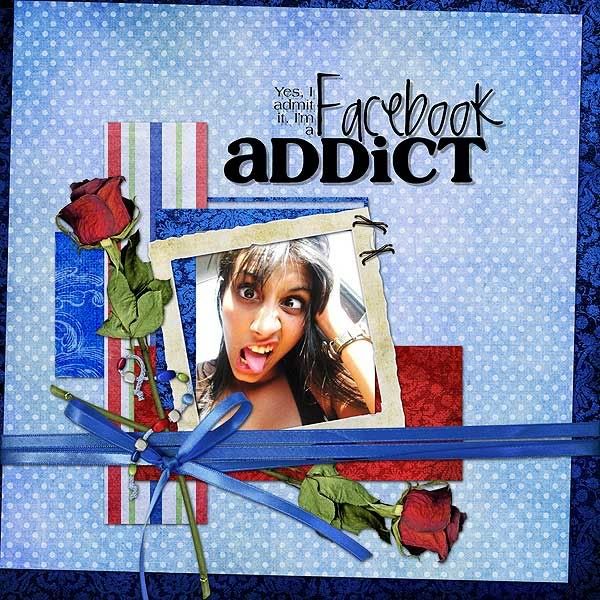 and: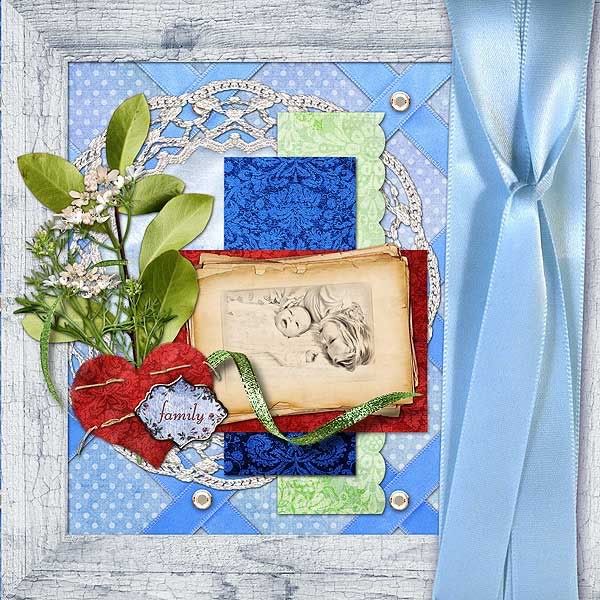 and a card by Lorraine: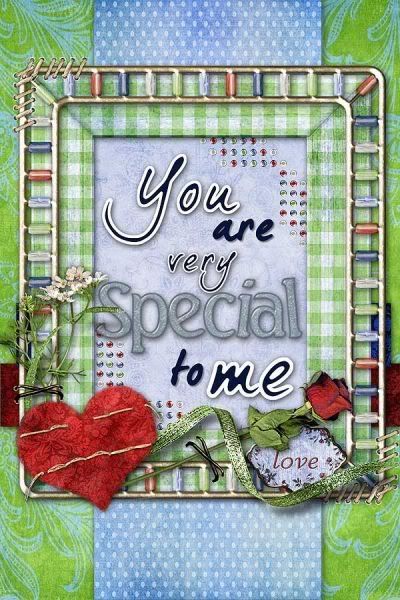 by Miki: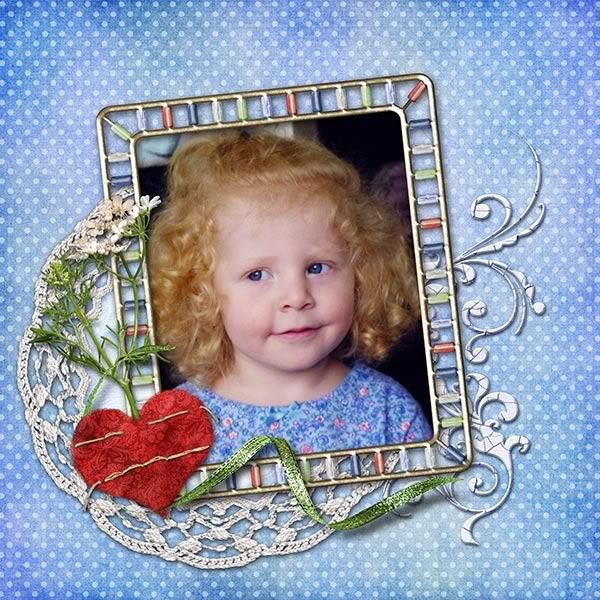 ***

FREE QUICK PAGE WITH PURCHASE OF
"

Cottage Romance Page Kit

"
by Microferk Designs***