NEW: "Thankfulness"- for your autumn holiday/family LOs- on SALE now
***

Limited introductory sales pricing

***


"Thankfulness" reminds us to take a moment to reflect on our many blessings and give thanks for them. Autumn is the time that we celebrate the harvest after

months of hard work, and in doing so, we also begin preparations for the winter ahead of us. It's a time to remember, a time to express gratitude and a time to

prepare. We also celebrate many different holidays and important events during this season: Halloween and Thanksgiving, Mabon or Autumnal Solstice & Samhain,

he Day of the Dead, All Saints and All Souls Days - all of which share many themes and symbols.



"Thankfulness" is the perfect collection to help us remember those times, those thoughts and those people. In the colors reminiscent of fall- the golds, oranges, deep reds, and browns of turning leaves, the orange and greens of pumpkin, gourds and squash, light yellows of Indian corn, all in a delightful collection- you can use all year long and year after year~ The "Thankfulness Collection" lends itself beautifully to family and heritage projects, vintage and modern, classic and elegant!

In "
Thankfulness Page Kit
" by Microferk Designs, you get 12 beautifully blended, patterned and/or textured papers. You also get over 35 elements that include 2 cornucopias (both shadowed and unshadowed), an turning leaf acrylic branch, green acrylic branch, bling spray, small ribbon and bows, curly ribbon and bow (recolored once), fancy tag (with and without bow topper), jewelry tag, ornate golden frame, golden frame, antique triple oval frame, small antique frame on a knotted ribbon, vintage paper frame, single packaging frame, straw frame with embellishments (shadowed and unshadowed), 4 different pieces of foliage, 5 different chrysanthemums, set of 6 small silk flowers, bauble in golden settings, lace with gemstones, 5 different journaling cards, string with buttons, string with beads, "Tina" the turkey,and a set of 9 word cards -one left blank for your customizing pleasure.
In "
Thankfulness
" by Microferk Designs you also get an alpha set of 71 small wooden tiles inlaid with gold-toned letters that includes upper case and lower case letters, numbers, 8 extra characters and a blank! Each element is in its own file - no need to 'cut' apart. All elements and papers are created at 300ppi, with papers saved as high-resolution jpgs for stunning print clarity, and elements saved as png files to preserve transparency. Drop shadows are only applied in instances where layering of pieces within an element necessitate shadowing for realism.
Also included are 8 matching "
Thankfulness
" glitter styles for your customizing pleasure- as a Photoshop Style file and jpgs for use in other graphic programs.
Check out the "
Thankfulness Collection
" for more coordinating design products by Studio Miki.
(Also available separately in
Thankfulness Papers
,
Thankfulness Elements
,
Thankfulness Alphas
and
Thankfulness Glitter Styles
by Microferk Designs\
Papers: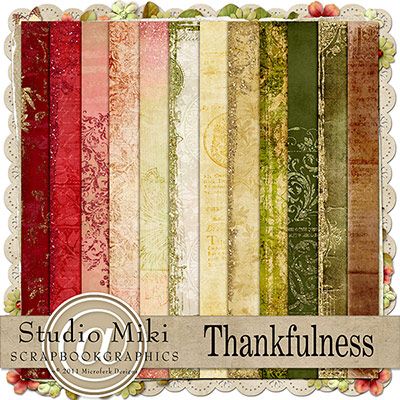 Another view of Papers: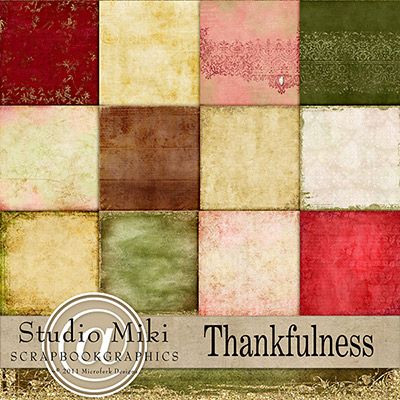 Elements:
Closeup of Elements: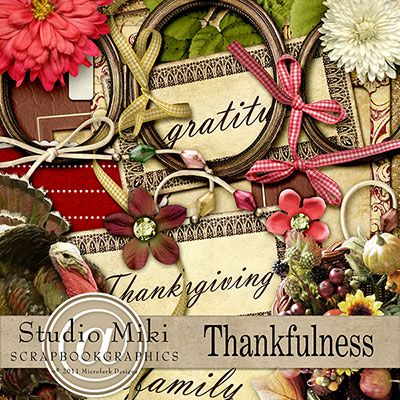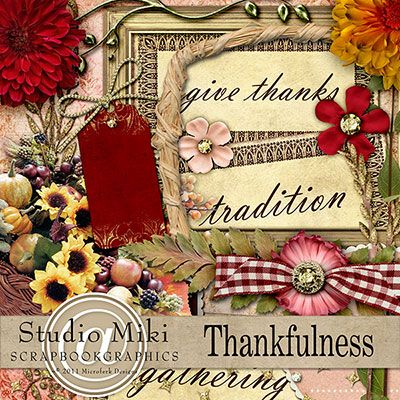 Alphas: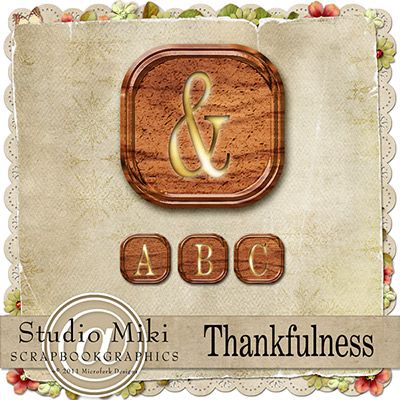 Glitter Styles: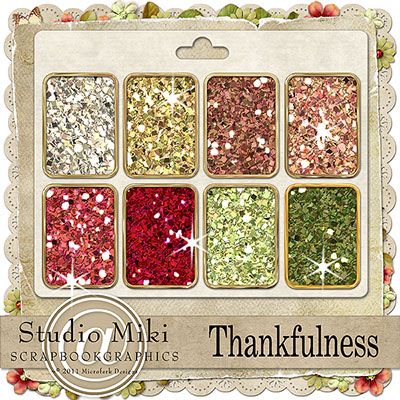 Layouts:

by Miki: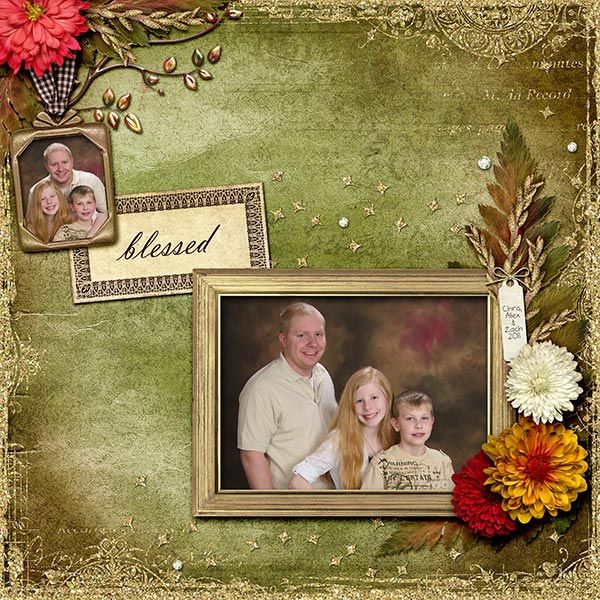 by Danesa: