Celebrate! Mini-Kit by Studio Miki now available at SBG- on SALE too!
***

Limited introductory sales pricing

***


"Celebrate good times, come on!"

There are times in life we all need to celebrate- be they holidays like New Years, engagements, weddings, births, birthdays, graduations & commencements, baptisms and dedications- you name it! And special days like these require extra-special treatment- so shouldn't your layouts and projects that commit them to memory get the same special treatment? In the "Celebrate Collection" by Microferk Designs, you'll find jam-packed goodies in a riotous explosion of colors~ from pale champagne through gold, peach , orange, cranberry & wine to greens, aquas, blues and teals- you'll find sparkle, glitter a bling galore! So get your party on now with "Celebrate"!

In the "

Celebrate Mini Kit

" by Microferk Designs, you get 5 beautifully blended, patterned and/or textured papers and 8 hand-crafted elements, including a bow cluster, a gem-accented button, a glass shaker ornament, a journal card, a postage stamp frame, 3 paper accordian flowers with gem/button accents and a pre-shadowed "adornment" (cluster)! Each element is in its own file - no need to 'cut' apart. All elements and papers are created at 300ppi, with papers saved as high-resolution jpgs for stunning print
clarity, and elements saved as png files to preserve transparency. Drop shadows are only applied in instances where layering of pieces within an element necessitate shadowing for realism, unless otherwise noted in product description.
Check out the "
Celebrate Collection
" by Microferk Designs for more coordinating design products by Studio Miki.
Celebrate Page Kit
"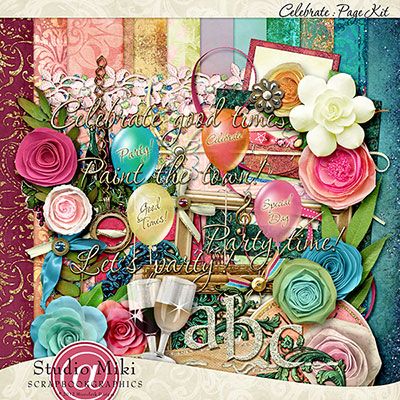 or the
"

Celebrate Add Ons Bundle

"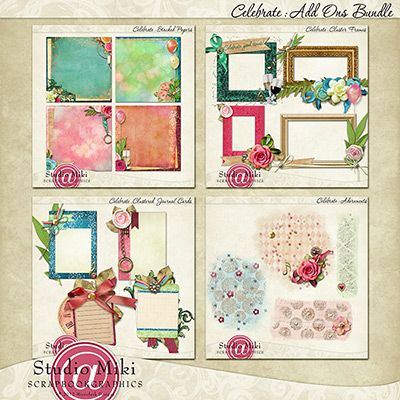 Inspiration:
by Danesa: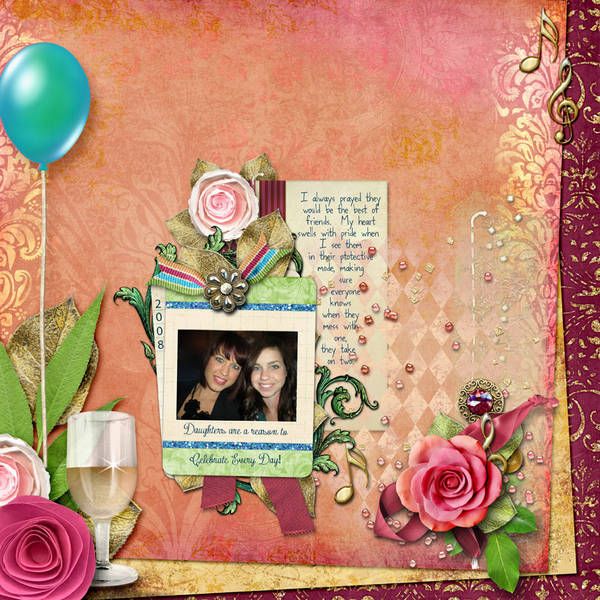 by Miki: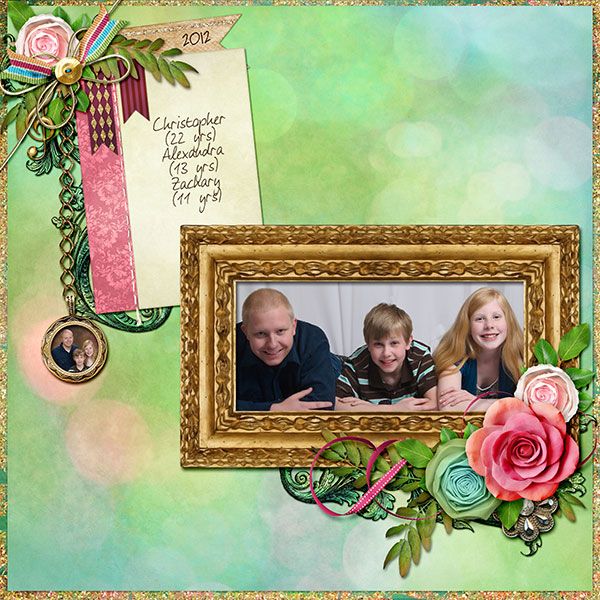 by Danesa: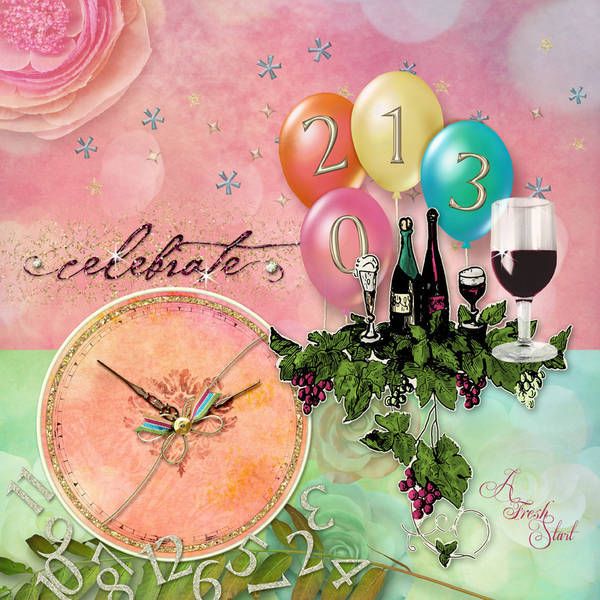 by Kabra: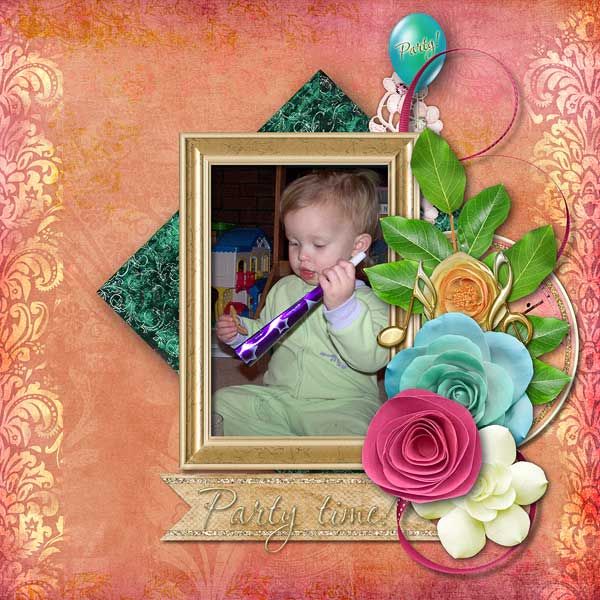 by Nagato: